Folk artist inherits glass painting technique
(chinadaily.com.cn) Updated: 2019-07-09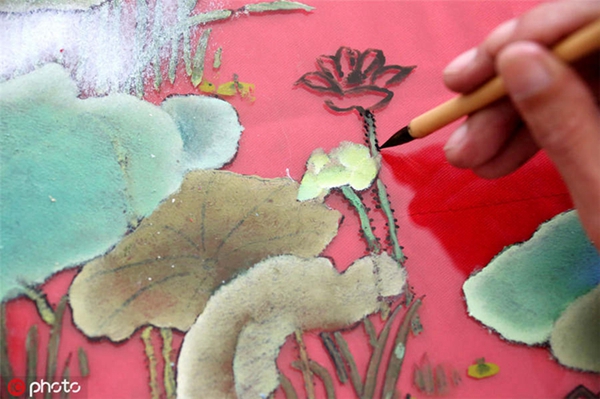 Liu Yudou works on a painting at home in Zaozhuang city, East China's Shandong province, July 7, 2019. [Photo/IC]
Folk artist Liu Yudou of Zaozhuang city in East China's Shandong province is an inheritor of reverse glass painting.
The skill is a type of folk art that involves painting on the flip side of a piece of glass so that the picture is viewed on the right side.
Liu, 56 years old, inherited the painting technique from his family, which has sustained the art form for more than 130 years.
Liu is dedicated to the inheritance of this intangible cultural heritage and has trained over 50 people in the craft.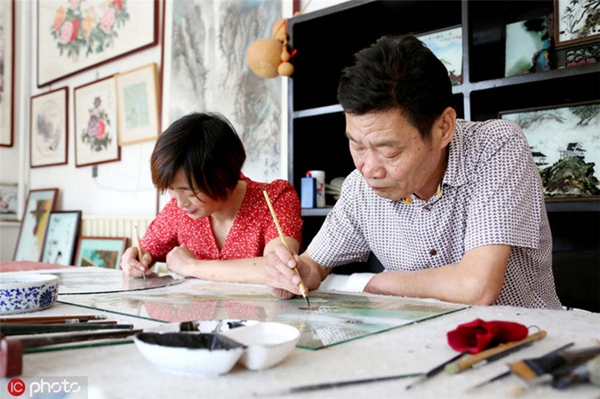 Liu Yudou (right) creates a glass painting at home in Zaozhuang city, East China's Shandong province, July 7, 2019. [Photo/IC]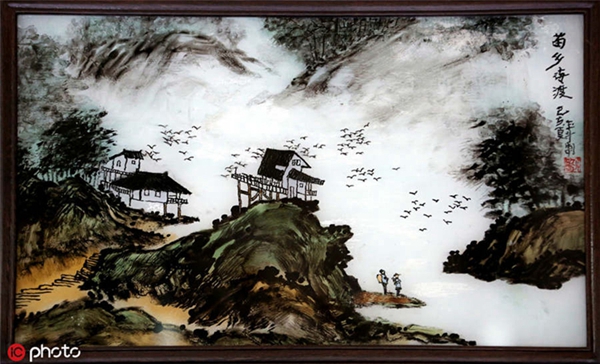 A glass painting created by Liu Yudou. [Photo/IC]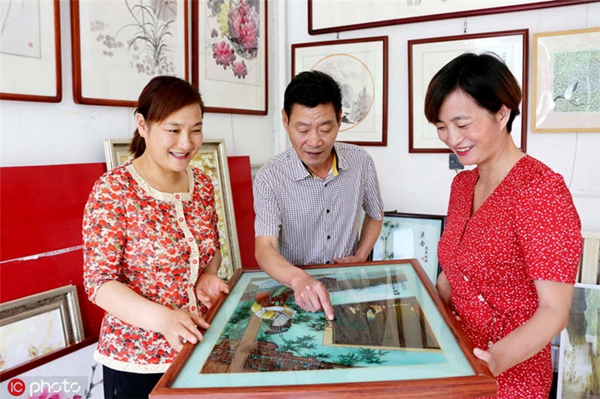 Liu Yudou shows his artwork at home in Zaozhuang city, East China's Shandong province, July 7, 2019. [Photo/IC]