Yangjiabu showcases charms of local traditional handicrafts
(chinadaily.com.cn) Updated: 2019-07-05
A group of more than 20 press officials and journalists from Asian and European countries visited the Yangjiabu folk art grand view garden in Weifang, Shandong province on July 3 to witness the area's Yangjiabu New Year woodblock paintings and traditional hand-made kites.
Weifang's Yangjiabu village has been a production center of New Year paintings since the Ming Dynasty (1368-1644). As a national intangible cultural heritage, the art form is one of China's three traditional New Year folk painting styles, along with Tianjin's Yangliuqing and Suzhou's Taohuawu.
Another well-known handicraft in the village is traditional kites, which were also listed as a protected national heritage back in 2006.
"It's the first time I've seen so many kinds of Chinese-style kites!" said a press official from Palestine.
"I hadn't heard of Weifang before, but this trip gave me a good understanding of the city's rich culture, long history and strong social development," said a journalist from Iraq.
"I am impressed by the artistic style and delicate craftsmanship of the woodblock prints and handmade kites," said a journalist from Turkey, "I will buy some as gifts to take home to my family and friends. I want to do what I can to help spread Chinese traditional culture to other parts of the world make sure more people know about Shandong and Weifang."
The event was part of the "Tell Shandong stories to the world – Eurasian press officials and journalists' tour of Shandong", which was jointly organized by the China International Publishing Group and the information office of the Shandong provincial government.
The foreign media group will visit the cities of Jinan, Zibo, Weifang and Qingdao from June 30 to July 6 to get a better understanding of the province's long history, rich culture, and unique customs, as well as to find out how Shandong has become a competitive powerhouse in the new era.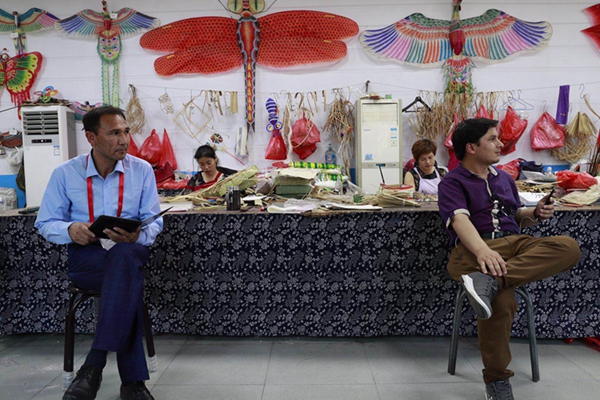 Foreign journalists learn about traditional hand-made kites in Yangjiabu village of Weifang, Shandong province, July 3, 2019. [Photo by Zhang Renyu/provided to chinadaily.com.cn]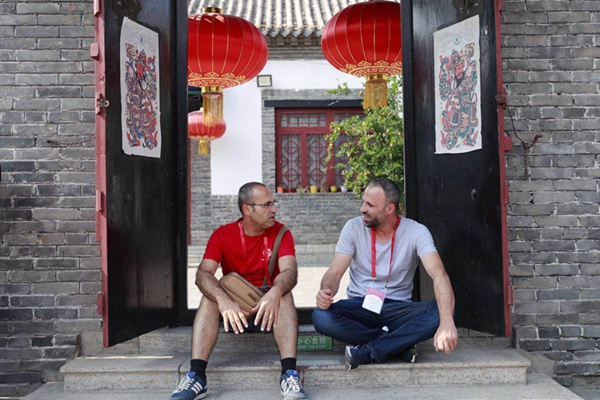 Foreign journalists pose for a photo with Yangjiabu New Year woodblock paintings pasted on the door. Derived from portraits of the Door Gods, Chinese New Year painting is regarded as a symbol of the Spring Festival. [Photo by Zhang Renyu/provided to chinadaily.com.cn]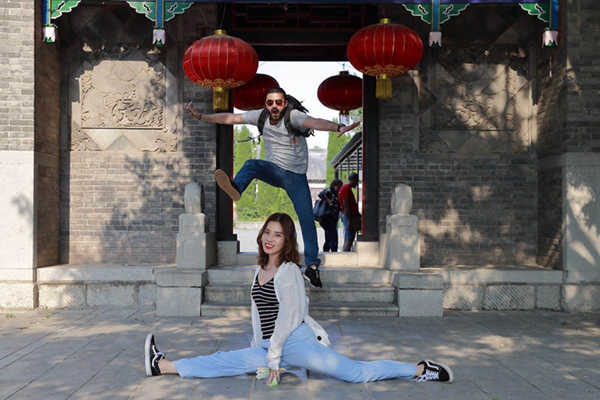 Foreign journalists pose for a photo while touring the Yangjiabu folk art grand view garden in Weifang, Shandong province on July 3. [Photo by Zhang Renyu/provided to chinadaily.com.cn]