Shandong opera wins Wenhua Award
(chinadaily.com.cn) Updated: 2019-06-03
A large-scale national opera production from Shandong province named Ma Xiangyang's Journey to the Countryside won the Wenhua Award at the closing ceremony of the 12th China Arts Festival on June 2 at Shanghai Grand Theatre.
The Wenhua Award is a triennial award established by the Culture and Tourism Ministry to honor outstanding stage performances.
Ma Xiangyang's Journey to the Countryside, produced by Qingdao Performing Arts Group and created by Qingdao Singing and Dancing Theater, tells the story of Ma Xiangyang, an agricultural academy assistant researcher who serves as a Party secretary in the countryside, and his poverty relief efforts in the rural area.
With its rich themes and vivid depiction of daily lives in villages, the opera left a deep impression on audiences about the government's poverty alleviation efforts and the vibrant image of the country's rural areas.
An additional nine productions, including The Eternal Wave, were also awarded the Wenhua Award, one for professional stage performances.
Two other productions from Shandong won the Qunxing (Galaxy) Award, the country's top prize for amateur artistic works.
This was the first time Shanghai has hosted the event, the largest and most important national celebration of art and culture organized by the Ministry of Culture and Tourism, which has taken place every three years since it was launched in Beijing in 1987.
The festival aims to present the country's latest developments in art, theater, and culture through exhibitions and stage shows by both professional performance groups and grassroots organizations.
As 2019 marks the 70th anniversary of the founding of the People's Republic of China, this year's repertoire centered around the lives of modern Chinese people, as well as the diversified and prosperous art development in the modern era.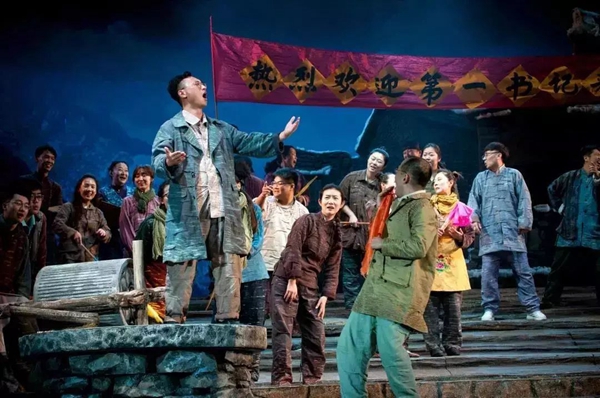 A stage still from the opera Ma Xiangyang's Journey to the Countryside. [Photo provided to chinadaily.com.cn]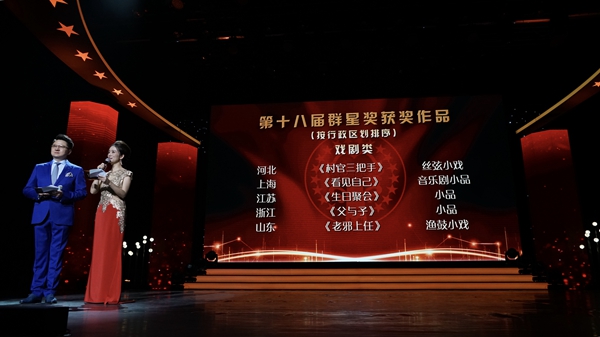 The Qunxing (Galaxy) Award, the country's top prize for amateur artistic works, is presented at the closing ceremony of the 12th China Arts Festival on June 2 at Shanghai Grand Theatre. [Photo provided to chinadaily.com.cn]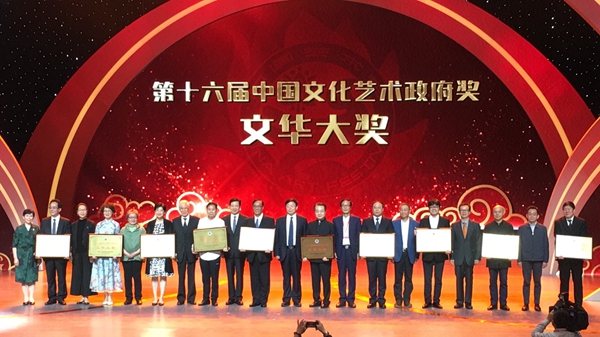 A total of 10 productions are conferred the Wenhua Award at the closing ceremony of the 12th China Arts Festival on June 2 at Shanghai Grand Theatre. [Photo provided to chinadaily.com.cn]