Confucius Museum attracts hordes of visitors
(chinadaily.com.cn) Updated: 2019-05-14
Each day nearly 1,000 bookings are made for viewers from across the country to visit the Confucius Museum in Qufu, East China's Shandong province, birthplace of the great saint.
More than 700,000 from the Confucius Family Mansion, including ceramics, jadeware, bronzeware, gold and silver objects, books, drawings, clothing and family archives and well-preserved imperial robes from the Ming Dynasty (1368-1644) are exhibited at the museum.
Confucius (551-479 BC), an educator and philosopher, founded Confucianism, a school of thought that deeply influenced later Chinese generations.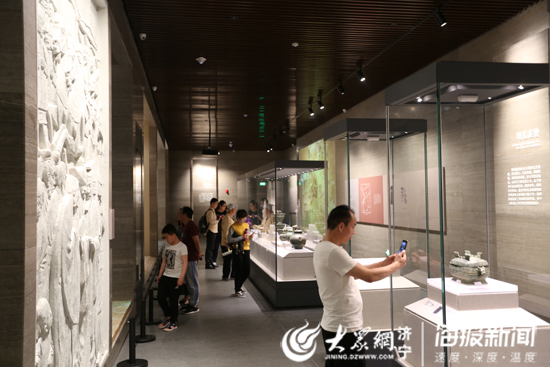 People visit the Confucius Museum in Qufu, East China's Shandong province on May 12, 2019. [Photo/dzwww.com]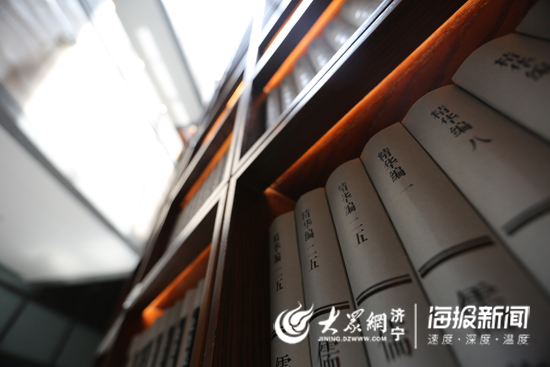 More than 300,000 documents of the Confucius family from the Ming Dynasty (1368-1644) up to 1948 that contain details of the family history during feudal times are exhibited at the museum. [Photo/dzwww.com]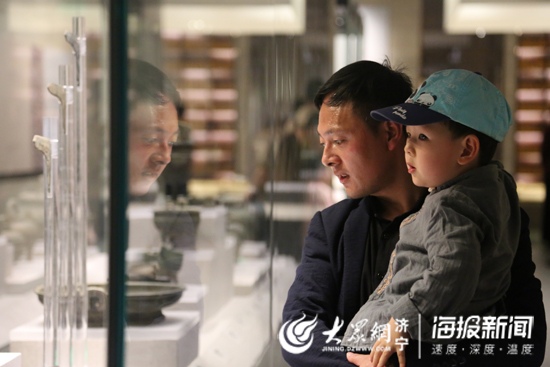 A father and son appreciate exhibits at the Confucius Museum in Qufu, Shandong province on May 12, 2019. [Photo/dzwww.com]