Traditional opera charms younger generation
(chinadaily.com.cn) Updated: 2019-05-10
The Shandong Lv Opera Theater staged a wonderful performance at the Qingfeng Mountain Experimental School in Tai'an, Shandong province on May 7, winning applause from the students and faculty.
More than 200 students and teachers from the school's Grade Four to Six watched the performance, which included a few of the theater's classic works.
The arias of Lv opera are beautiful, simple and fair-sounding with abundant cultural connotations and a rich local style. The arrangements integrate lifelike, thoughtful, ornamental and artistic elements.
The entire performance lasted for one and a half hours. The audience burst into thunderous applause when the show ended.
In the interactive session, students were very active, falling over each other to conduct exchanges with the performers, and learned the opera's movements and singing tunes.
Liu Xiangtong, president of the school, detailed the importance of learning traditional culture in his speech, and reviewed the origin and development history of Lv opera before the performance.
Liu said that the show will help students learn more about traditional opera and China's outstanding traditional culture, as well as improve their artistic accomplishments.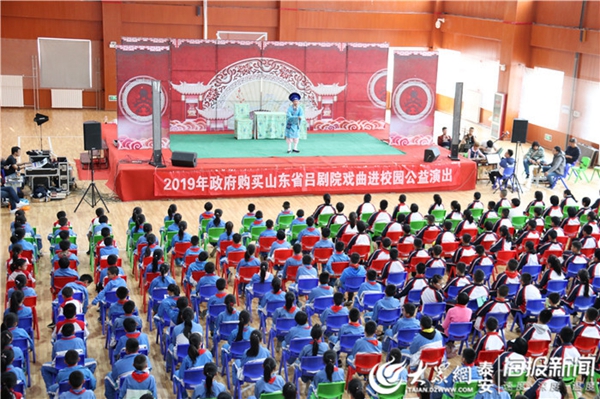 More than 200 students and teachers of the Qingfeng Mountain Experimental School watch the performance of the Shandong Lv Opera Theater on May 7. [Photo/dzwww.com.cn]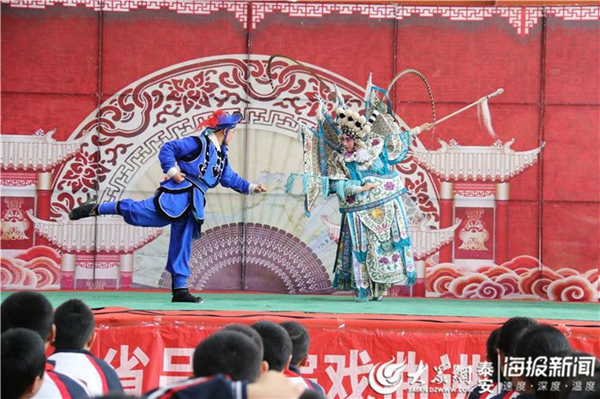 Classic excerpts of Shandong Lv opera are performed at the Qingfeng Mountain Experimental School in Tai'an, Shandong province on May 7. [Photo/dzwww.com]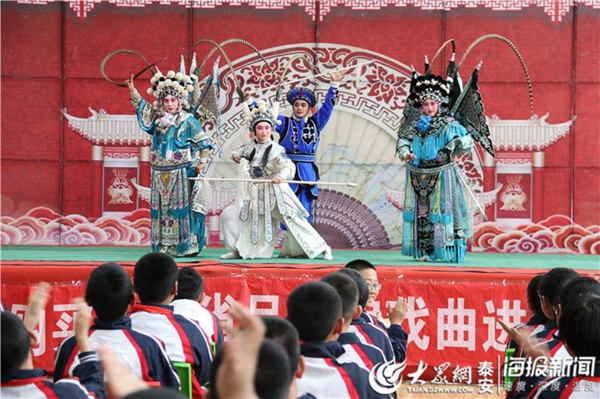 Students warmly applaud the performers from Shandong Lv Opera Theater. [Photo/dzwww.com]