Folk culture month unveiled at Baotu Spring scenic area
(chinadaily.com.cn) Updated: 2019-05-06
Baotu Spring scenic area, a well-known attraction in Jinan, launched its "folk culture month" event on May 1. The event aims to offer tourists a bridge to get closer to the local folk culture and intangible cultural heritages.
It is offering 10 booths for display and sale of some Chinese traditional handicrafts such as paper-cutting, dough modeling, facial makeups and shadow puppetry.
Visitors also have the chance to experience weaving, making Rabbit King (a traditional toy in Jinan), and wrapping up Zongzi, a pyramid-shaped dumpling made of glutinous rice wrapped in reed leaves. The event will run until June 9.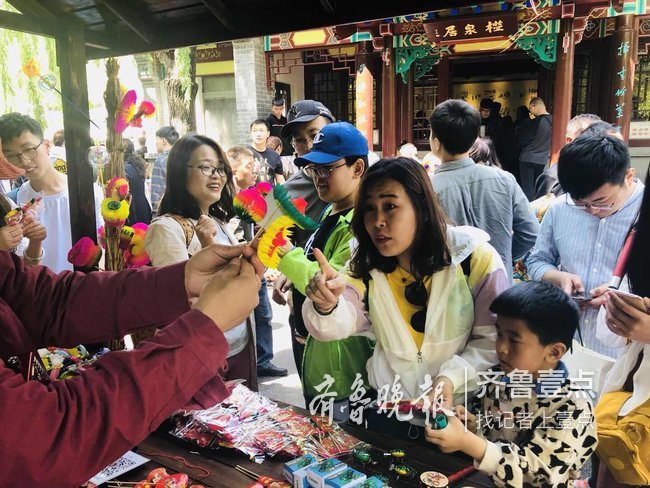 Visitors are attracted by handicraft artwork during the folk culture month activity on May 5. [Photo/qlwb.com]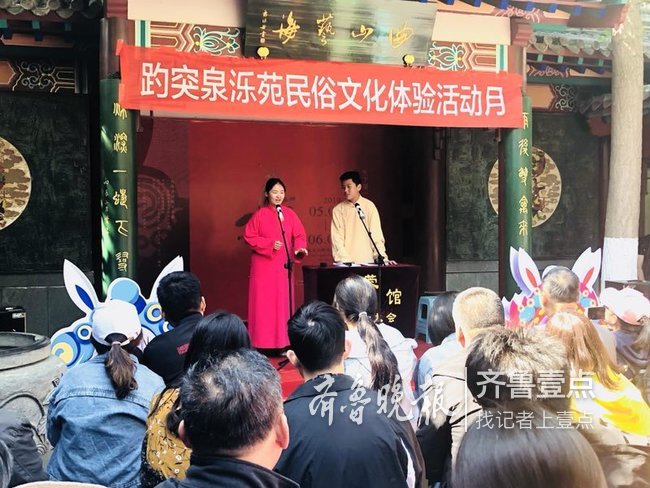 The folk cultural month campaign is launched at Baotu Spring scenic area on May 1. Visitors enjoy a crosstalk show during the ceremony. [Photo/qlwb.com]