Chinese traditional artworks shine in Weifang
(chinadaily.com.cn) Updated: 2019-04-19
Weifang in East China's Shandong province has recently been graced with a wide range of traditional Chinese artworks.
Three events featuring Chinese traditional culture – the Ninth Chinese Painting Festival, the 12th China (Weifang) Culture and Art Fair, and the fourth China (Weifang) Folk Art Expo – began on April 19 and will last until April 23.
Jointly hosted by the Weifang municipal government and the Chinese Painting Association, the Chinese Painting Festival has been held for eight years and has attracted many renowned artists and scholars from across China.
This year's event made use of new electronic display technology and welcomed more than 3,000 painters.
The 12th China (Weifang) Culture and Art Fair boasts various types of art including international contemporary art, ceramic pottery and creative urban art.
Visitors are able to enjoy a host of diverse artworks from both home and abroad, which are divided into more than 30 distinct exhibition areas.
More than 100 ceramic pottery artists are in attendance, showcasing their unique works for all to see. Illustrations from 10 countries and regions including Japan, Singapore and Malaysia are also on show.
The festival offers artists a chance to learn about the art and culture of countries around the world and showcases the scientific and cultural value of China's traditional handicrafts and folk arts.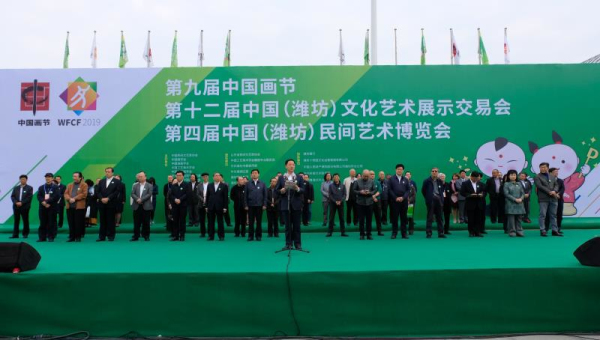 The 9th Chinese Painting Festival, the 12th China (Weifang) Culture and Art Fair, and the 4th China (Weifang) Folk Art Expo are held in Weifang, East China's Shandong provicnce.[Photo provided to chinadaily.com.cn]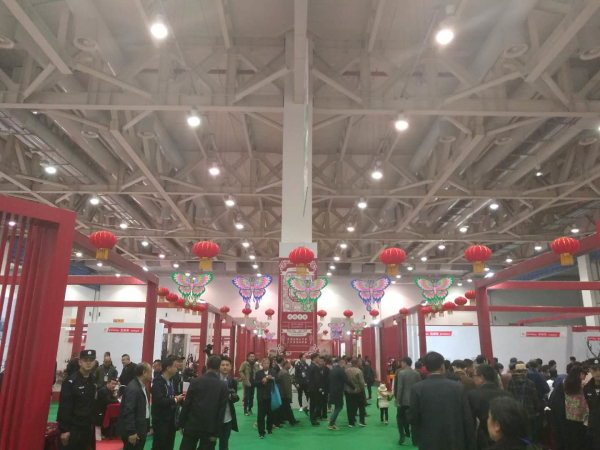 The Ninth Chinese Painting Festival, the 12th China (Weifang) Culture, and Art Fair and the fourth China (Weifang) Folk Art Expo are held on April 19. [Photo provided to chinadaily.com.cn]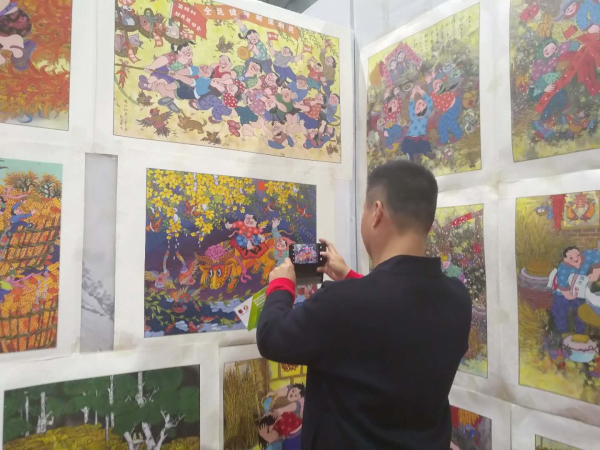 A visitor snaps some photos of Chinese antique nianhua paintings at the Weifang Lutai Exhibition Center on April 19. [Photo provided to chinadaily.com.cn]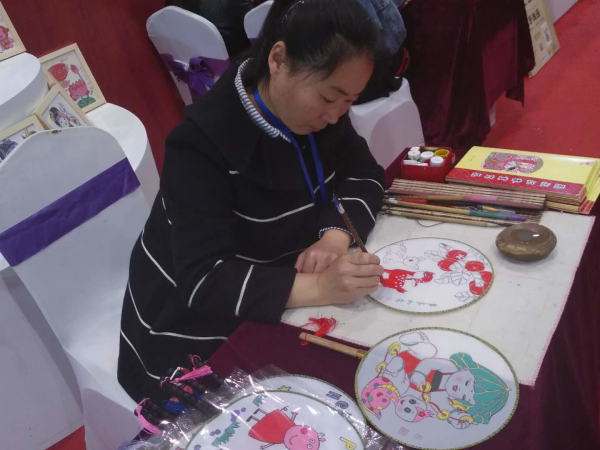 An artist paints on traditional Chinese tuanshan, or round fan, at the Weifang Lutai Exhibition Center on April 19. [Photo provided to chinadaily.com.cn]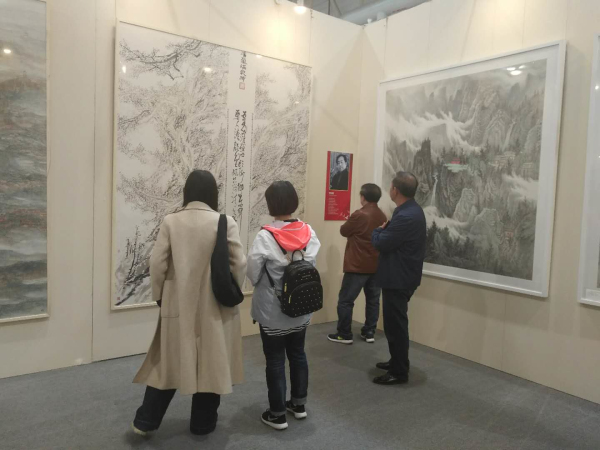 Visitors admire Chinese ink paintings at the Weifang Lutai Exhibition Center on April 19. [Photo provided to chinadaily.com.cn]