Shandong hosts nationwide Mid-Autumn Festival Gala
(chinadaily.com.cn) Updated: 2018-09-25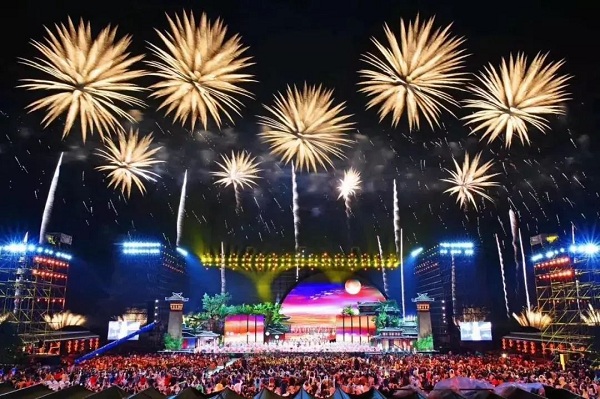 The 2018 Mid-Autumn Festival Gala sponsored by China's state television broadcaster CCTV commences in Qufu, Shandong province on Sept 24. [Photo/WeChat account: sdswhtwx]
The 2018 Mid-Autumn Festival Gala sponsored by China's state television broadcaster CCTV was held in Qufu, Shandong province on Sept 24.
Qufu boasts profound culture and history with the city being the birthplace of Confucius, a renowned philosopher of the Spring and Autumn Period (770-476 BC), and one of the birthplaces of Chinese civilization.
The intangible cultural heritages in Shandong were an important part of the gala.
Paper cuttings from Xuanfu Lane, a productive protection demonstration base of intangible cultural heritage in Shandong province, were used to decorate the telestudio.
Kites from Weifang, which was listed among the first group of national intangible cultural heritages in 2006, were swaying in dancers' hands as singers sang for family reunion during this special night.
A top martial artist Wu Yue performed his original martial arts for the global audience.
"Everyone that said hey, Yimeng Hill is good; Yimeng mountain, that mountain (hey), Beautiful scenery."
The Hill Yimeng minor sings the beautiful scenery of Linyi in Shandong where Hill Yimeng is located, which was named as an outstanding Chinese folk song by the United Nations Educational Scientific and Cultural Organization (UNESCO)
The festival gala also set up two overseas venues in Kuala Lumpur, capital of Malaysia and Sydney, Australia.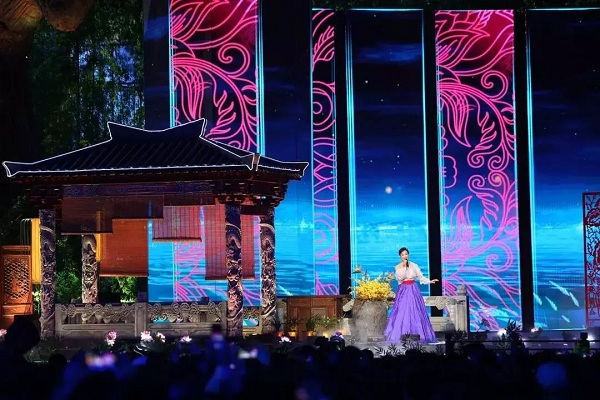 Framed large-scale paper cuttings hung from the telestudio ceiling. [Photo/WeChat account: sdswhtwx]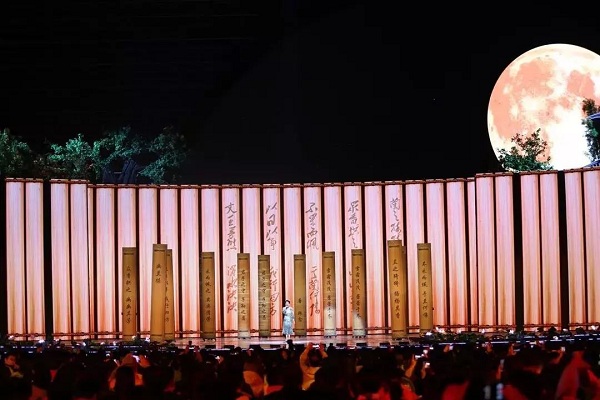 Performer recites Confucius' sayings at the Mid-Autumn Festival Gala. [Photo/WeChat account: sdswhtwx]