Art fair concludes in Jinan
(chinadaily.com.cn) Updated: 2018-08-28
The 6th Jinan Art Fair concluded in Jinan, capital city of East China's Shandong province on Aug 27.
More than 200 art dealers and artists from home and broad displayed some 500 categories of art at the fair, which kicked off on Aug 24.
The four-day event attracted more than 110,000 visitors to the various cultural activities and exhibitions at the Shungeng International Convention and Exhibition Center.
Renowned Chinese crosstalk artist Jiang Kun also spoke highly of the fair when he paid a visit to it.
A visitor surnamed Yuan said it was his third time to visit the Jinan Art Fair, adding that there were similar events in his hometown of Tai'an, but they were not as large as Jinan's.He said he plans to visit it every year, though he has to drive more than an hour from Tai'an.
An artist from China's porcelain capital Jingdezhen said she is a first-time exhibitor at the event and appreciated its popularity among visitors.
After six years of development, Jinan Art Fair has grown into the city's largest and most influential artwork exhibition, as well as one of its cultural projects.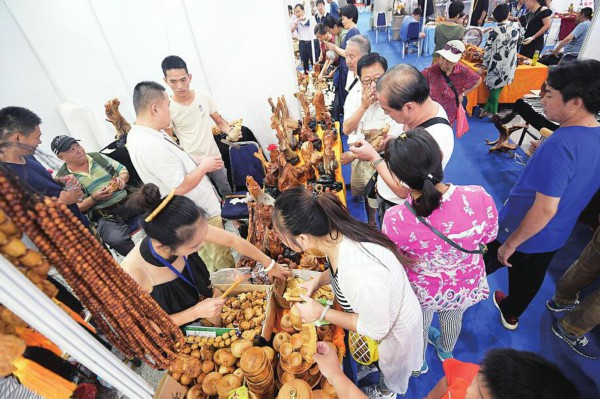 The Jinan Art Fair attracts many visitors in Jinan, capital city of East China's Shandong province on Aug 27. [Photo/dzwww.com]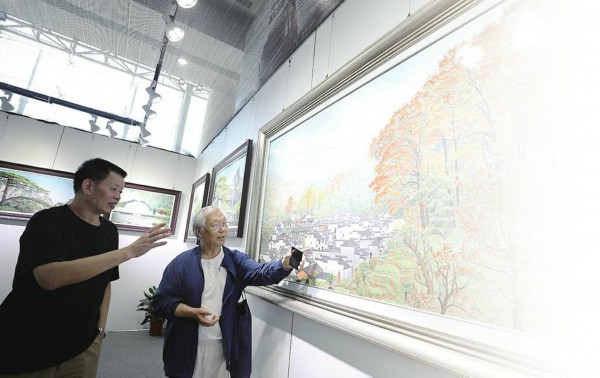 An artist introduces his paintings to a visitor at the 6th Jinan Art Fair in Jinan, Shandong province. [Photo/dzwww.com]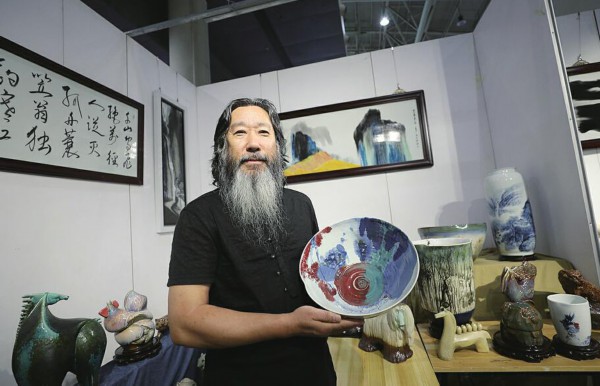 Chen Zhongchen, an artist from China's porcelain capital Jingdezhen, displays his porcelain work at the 6th Jinan Art Fair in Jinan, Shandong province. [Photo/dzwww.com]