'Kite city' flies higher with cultural heritage
By Li Hongrui (Chinaculture.org) Updated: 2018-07-09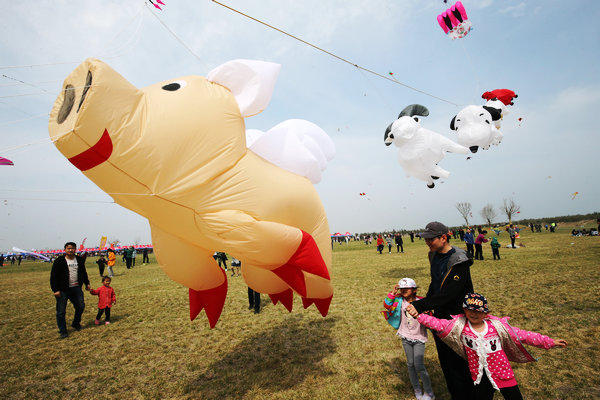 From the 35th Weifang International Kites Festival, April 21, 2018. [Photo/Xinhua]
When Mo Di, a philosopher, invented the wood kite about 2,000 years ago, he would have never thought his invention would be passed down and eventually grace Weifang in Shandong province.
Known as the cradle of kites, Weifang is also home to many household names, from scholars to poets to artists.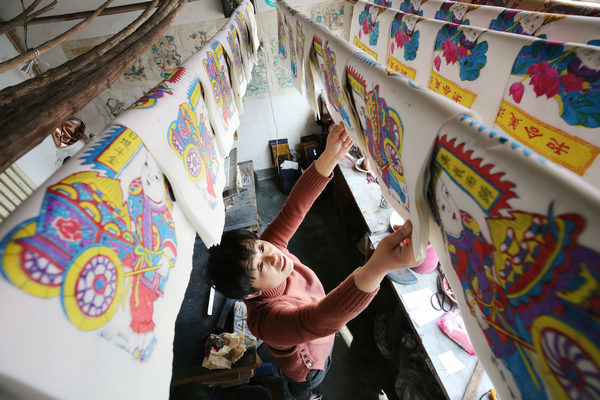 A craftswoman prepares New Year pictures in Weifang, Shandong province, Jan 29, 2018. [Photo/Xinhua]
Called the "city of handicraft", Weifang earned fame for its highly developed craft work during the Qing Dynasty (1644-1911). Zheng Banqiao, the official calligrapher and painter for the Qianlong Emperor, once worked in Weifang as the county magistrate. He praised Weifang as "another Suzhou" in his poem, as Suzhou was one of the most developed places in his time.
With a rich cultural heritage and natural beauty, the city received more protection in modern China. In 2010, an eco-cultural protection area was established in Weifang, the ninth such national area administered by the Ministry of Culture and Tourism.