Dance drama on Confucius set for national tour
(chinadaily.com.cn) Updated: 2018-06-04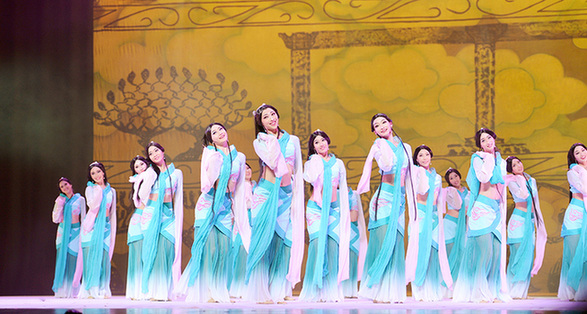 A scene from Confucius. [Photo provided to China Daily]
A dance drama, titled
Confucius
, performed by the China National Opera & Dance Drama Theater, was staged at the Tianqiao Performing Arts Center on May 29 to 31.
Directed and choreographed by Kong Dexin, a 77th-generation direct descendent of Confucius, the dance drama tells the story of the legendary Chinese philosopher Confucius (551-479 BC) traveling to 14 states with his students to spread his ideas.
The cast includes Yang Siyu as Confucius, Tang Shiyi as a Concubine, and an ensemble of 55 performers.
Speaking about the show, Kong says: "In the eyes of most people, Confucius is a wise man, whose thoughts and ideas have shaped the history and culture of China. But for me, the man is more like a family member.
"My grandfather told me his stories when I was little. His pictures are everywhere in our house. Every year, we go back to our hometown to commemorate our ancestors."
Since its premiere in 2013, the dance production has toured Asia, Europe and Australia. And in 2017, it was staged at the Lincoln Center in New York.
After Beijing, the dance drama will launch a national tour visiting 14 Chinese cities, including Wuhan, Jinan and Hangzhou.
The dance drama is the closing performance of the ongoing month-long 18th Meet in Beijing Arts Festival, the largest annual festival in Beijing, which celebrates dance, music, drama and art, with nearly 800 artists from 44 performing arts groups from 19 countries and regions.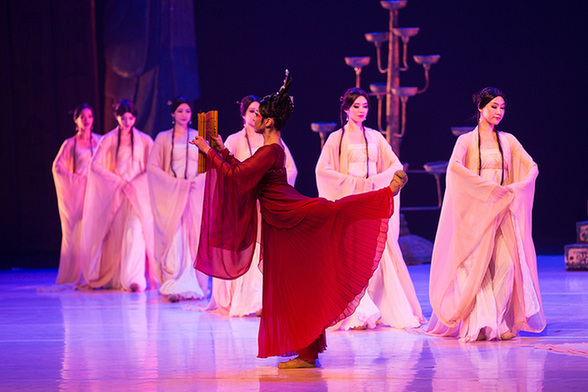 A scene from Confucius. [Photo provided to China Daily]