How many traditional Spring Festival rituals do you know?
(CGTN) Updated: 2018-02-09
It is time for a countdown to the Spring Festival. Starting Friday, most Chinese families will kick off a series of rituals to welcome the Lunar New Year. The traditions that have been inherited and maintained for thousands of years, bear in them the culture of the nation.
Traditionally, Spring Festival celebrations last for nearly a month, starting from the 23rd day of the 12th lunar month (La Yue in Chinese) until the Lantern Festival on the 15th day of the first lunar month (Zheng Yue in Chinese).
This year, the Chinese New Year falls on Feb 16, which marks the Year of the Dog, according to the Chinese zodiac sign, and the Lantern Festival is to be celebrated on March 2.
The 24th day of La Yue: Thoroughly clean the house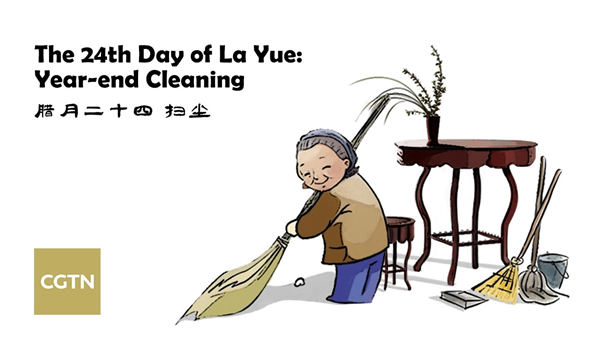 According to Chinese folklore, most deities on earth return to heaven on this day to report on their work. It is a perfect occasion for people to thoroughly clean their houses without worrying about offending household gods.
The 25th day of La Yue: Grinding bean curd (tofu)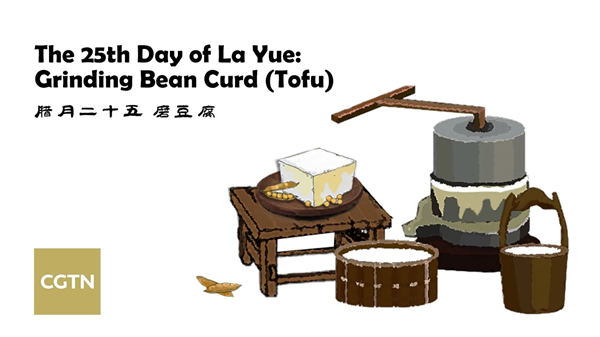 One day after the deities' review, the Highest Emperor in heaven descends on earth to see for himself if every family is leading a frugal and hardworking life. To show they do, people usually have bean curd on this day. The tradition reflects the virtue of austerity of Chinese people during times of hardship.