Jining seeks greater cultural, ideological progress
(chinadaily.com.cn) Updated: 2018-01-31
Jining, the hometown of Confucius and Mencius – two well-known ancient Chinese philosophers -- has been sparing no efforts to boost its cultural and ideological progress as well as build itself into a model city.
Wang Yihua, secretary of the Jining municipal Party committee, said that the central government and the Shandong provincial government highly value the city's inheritance of fine traditional culture and have issued a series of related policies and measures for its preservation.
Wang added that Jining should make good use of its rich resources such as Confucianism and canal history to bolster its prospering cultural industry.
Based on the city's major institutions such as the Confucius Institute and the Mencius Research Institute, Jining will introduce and cultivate a number of young scholars to promote development of Confucian studies.
Jining aims to increase the international profile of Confucianism through major activities such as the China (Qufu) International Confucius Cultural Festival, the Nishan Forum on World Civilizations and the World Confucian Conference.
The recently published Jining municipal government work report makes suggestions for the implementation of policies and measures to speed up the city's cultural industry development. These identify new targets and preferential policies to boost the growth of the industry.
The city will promote Qufu traditional culture demonstration area construction and fully utilize the advantages of its canal culture to build demonstration zones. It is already home to one national-level demonstration zone, two national-level demonstration bases, 11 provincial-level demonstration bases and 82 city-level demonstration bases.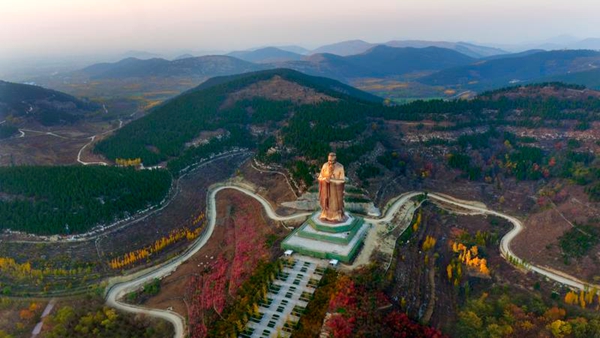 The statue of Confucius in Qufu, a county-level city in the administrative area of Jining, Shandong province. [Photo/sdchina.com]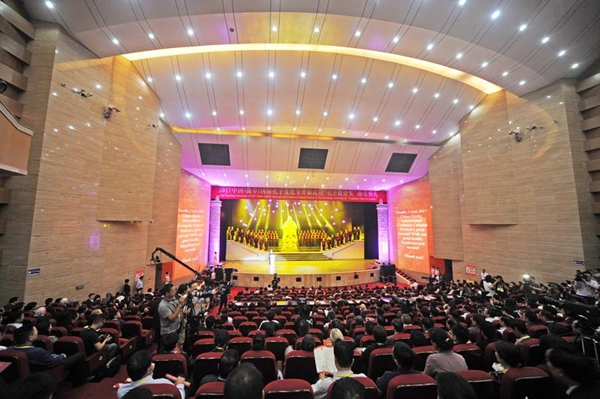 The opening ceremony of the 2017 China (Qufu) International Confucius Cultural Festival is held on Sept 27 in Qufu, the hometown of Confucius and a famous historic and cultural county-level city in the administrative area of Jining. [Photo/sdchina.com]