Shandong to host 90 days of arts and culture
(chinadaily.com.cn) Updated: 2017-07-21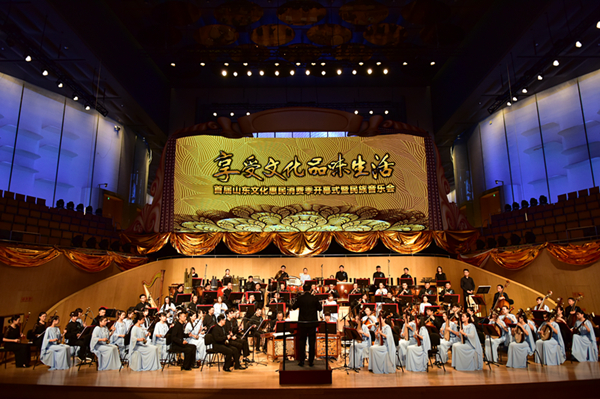 East China's Shandong province kicks off its three-month cultural festival at a concert held in its provincial capital city Jinan, on July 20. [Photo by Ye Changlai]
An arts and culture extravaganza got underway in Shandong on July 20, kicking off three months of exciting events and performances to enrich residents' lives in the region.
Over the next 90 days, a total of 460 activities covering art, fashion, cultural tourism, traditional craftworks, digital culture and humanity courses will be held.
The festival is aimed at promoting Shandong's unique cultural atmosphere, said Ji Xiangqi, vice governor, in his speech at an opening ceremony held in Jinan on July 20.
Also at the ceremony, held at Shandong Theatre in provincial capital Jinan, were spectacular ethnic performances from local orchestras and operas, covering stories of love in ancient times to modern success along the Belt and Road.