Shandong to push ahead with cultural industries
(chinadaily.com.cn) Updated: 2017-07-18
The launching ceremony of the first Shandong Cultural Consumption Season will be held on July 20 at the Shandong Grand Theatre in Jinan, according to a press conference convened by Shandong provincial government information office on July 14.
Themed "gathering cultures, benefiting life", the three-month-long event is designed to push forward the province's cultural industries and make cultural consumption a new momentum to drive the economic growth.
The schedule consists of an extravaganza of cultural activities that will be carried out online and offline in the province's 17 cities to attract all walks of people to participate, jointly sharing cultural resources and enjoying a feast of culture.
According to the Shandong Provincial Department of Culture, the key points for the implementation of Shandong Cultural Consumption Season are platform construction, cultural resource integration and effective publicity of information.
The official website for the event has been launched to disseminate the information of cultural consumption to the province's residents.
One million government-funded cultural consumption coupons will be released through the Unionpay app and the official website as a way of letting consumers lead consumption and improve the government's financial support mode. It will also encourage cultural enterprises to provide more cultural products and services to meet the needs of the consumers.
A total of 316 cultural enterprises will participant in the event and 2950 culture related activities will be staged across the province's 17 cities.
Three cities in the province, Jinan, Qingdao and Zibo, have been rated as the national cultural consumption pilot cities, according to the press conference.
"Jinan, Qingdao and Zibo's entry to the first batch of the nation's cultural consumption pilot cities is vital to our work, meanwhile we will promote cultural consumption activities in accordance with the requirement of the Ministry of Culture," said Wang Tingqi, deputy director of the Shandong Provincial Department of Culture.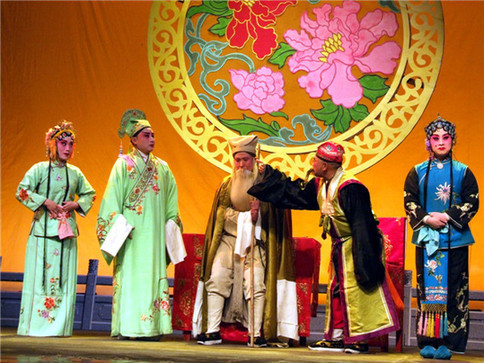 Various cultural performances will be held across Shandong province during its first Cultural Consumption Season, including movies and television plays, traditional Chinese operas, concerts and acrobatic performances. [Photo/tawh.gov.cn]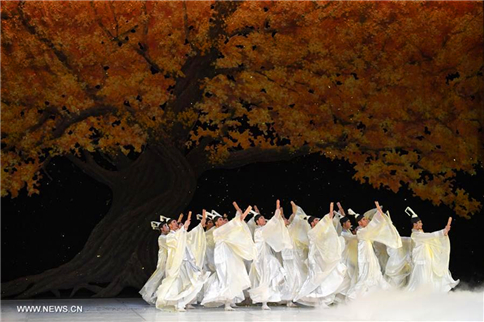 A number of outstanding drama performances will be put on stage during the first Shandong Cultural Consumption Season. [Photo/Xinhua]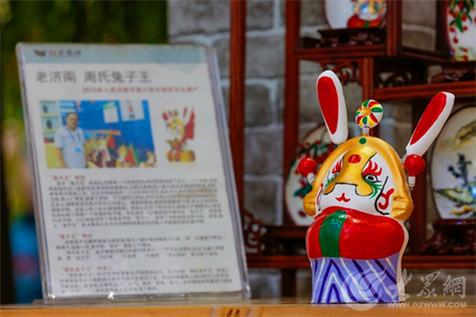 A series of cultural and creative activities will be held during the first Shandong Cultural Consumption Season.  [Photo by Bi Sheng/dzwww.com]