Weifang kite exhibition opens in Shandong
(chinadaily.com.cn) Updated: 2017-03-20
A special exhibition of Weifang kites was held on March 17 at the Shandong Provincial Cultural Center in Jinan, capital city of Shandong, as part of a series of activities demonstrating the province's achievements in promoting and protecting intangible cultural heritages.
More than 100 representative Weifang kites in various styles and different sizes were on display, with Weifang kite makers invited to demonstrate the skill of making and flying kites.
The Weifang kite is a folk craftwork with a long history, well-known for its exquisite design, vivid imagery, voluptuous colors and native characteristics. Kite flying is said to have been invented here 2,400 years ago, and Weifang remains an important center for kite production. In 2006, Weifang kites were named a national intangible cultural heritage.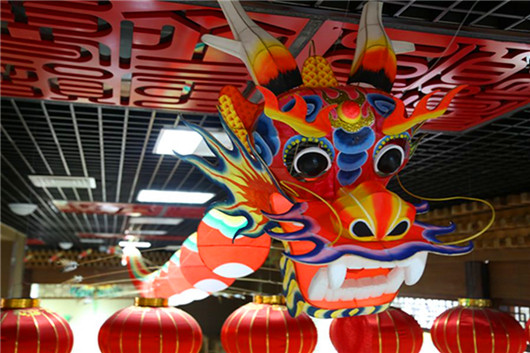 A giant dragon-shaped kite greets visitors at on March 17 at the Shandong Provincial Cultural Center in Jinan, capital of Shandong province. [Photo by Wang Fucheng/sdpcc.cn]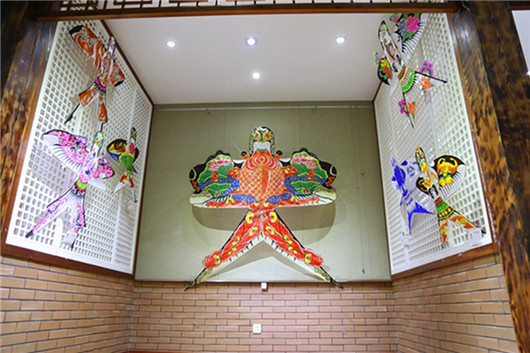 A special exhibition on Weifang kites is held on March 17 at the Shandong Provincial Cultural Center in Jinan, capital of Shandong province. [Photo by Wang Fucheng/sdpcc.cn]