Exhibition of Shandong embroidery opens in Bangkok
(chinadaily.com.cn) Updated: 2016-12-05
An exhibition of Shandong embroidery (luxiu) opened at the Bangkok China Cultural Center in Thailand's capital Bangkok on Nov 26, with the aim of helping traditional Chinese embroidery art thread its way into the hearts of the Thai people.
Jointly organized by the China Culture Center, Shandong Provicial Department of Culture and Shandong Museum, the exhibition will last until Dec 6. It features some 42 classical Shandong embroidery artworks produced by the Luxiu Research Center of Shandong Museum.
A luxiu training course is also being run alongside the exhibition. Taught by Song Aihua, a Shandong embroidery expert from the Luxiu Research Center, the course received a good response and was fully booked in advance.
Chen Jiang, the cultural counselor of the Chinese Embassy in Thailand, attended the opening ceremony with nine other distinguished guests from cultural and economic fields in both China and Thailand.
Chen gave a brief introduction to Shandong embroidery during his speech at the opening ceremony. He said that luxiu arises from the western part of Shandong and is one of the most famous styles of embroidery in North China.
Chen added that this exhibition gave the Thai people the chance to see Shandong embroidery, through which he hoped they will appreciate the beauty of traditional Chinese embroidery art.
Luxiu is particularly renowned worldwide for its thread and hair embroidery, of which Chinese ink paintings embroidered with human hair are the most elegant and life-like.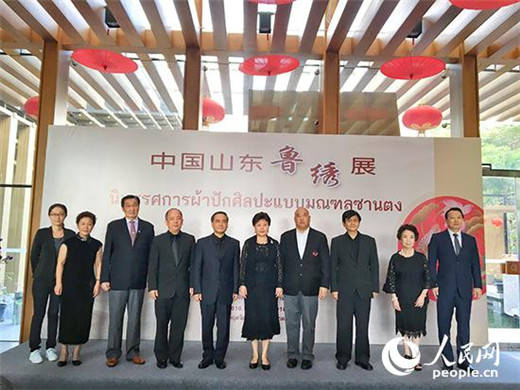 Organizers and distinguished guests pose for a photo during the opening ceremony of an exhibition of Shandong embroidery (luxiu) at the Bangkok China Cultural Center on Nov 26. [Photo/people.cn]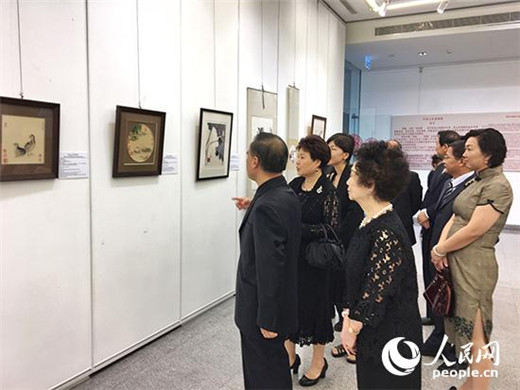 Visitors admire works of Shandong embroidery (luxiu) at the Bangkok China Cultural Center on Nov 26. [Photo/people.cn]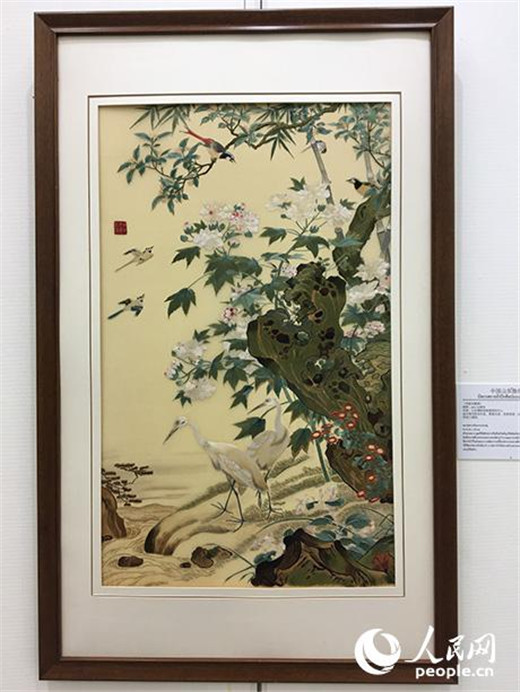 One of the Shandong embroidery artworks produced by the Luxiu Research Center of Shandong Museumthat that are on display at the Bangkok China Cultural Center from Nov 26 to Dec 6. [Photo/people.cn]