Liangshan Kungfu going abroad
(chinadaily.com.cn) Updated: 2015-08-20
Four years ago, youth from all over the country visited Liangshan county in East China's Shandong province to learn the provincial intangible cultural heritage of Liangshan kungfu.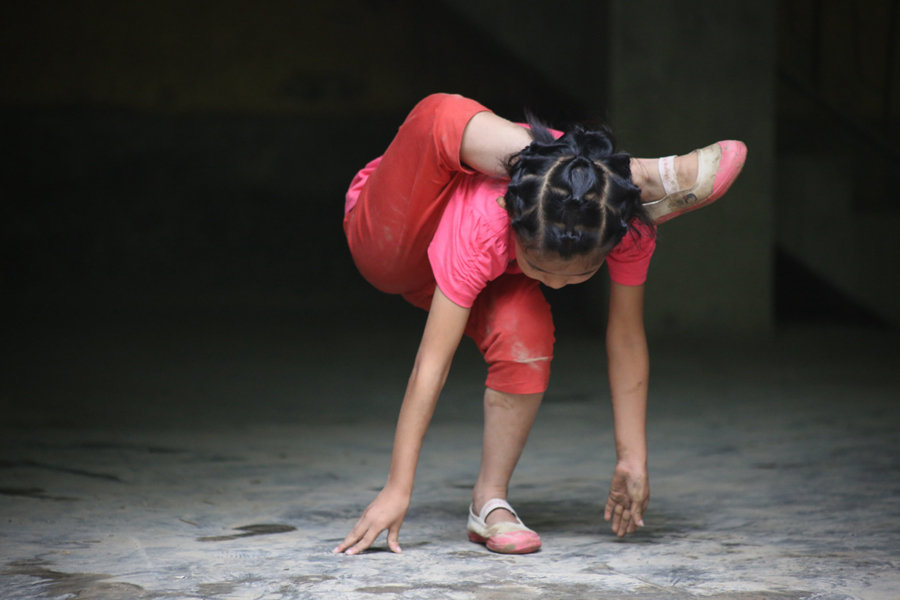 Yue Xingfang works hard every day and makes great progress. [Photo by Li Jibao/provided to China Daily]
Yue Xingfang, born in Rizhao, Shandong province, was only three years old when she came Liangshan county to practice kungfu. She was named "xiaobudian" (a little girl) by other senior apprentices because of her lack of strength and small frame. To become a kungfu star, Yue practiced hard and won first place at the "Mighty One" martial arts performance contest of Shandong intangible cultural heritage.
Liangshan kungfu School was established in 1989 by Song Yixiang, the 21st successor of Liangshan Ziwumen kungfu. Ten years ago, many disciples of the school set up martial arts schools in Europe, America, and South Asia to develop Ziwumen kungfu when while conducting global performances.