Art show includes Da Vinci, Picasso and Michelangelo
(chinadaily.com.cn) Updated: 2015-08-20
The ongoing European and American Art Exhibition in Jinan, Shandong province is attracting thousands of visitors with classic works of art, according to its organizing committee.
As a key part of the 10th China Art Festival, the expo named International Collection Art Days at Shandong Museum is open for free to the public from Oct 15 to 30.
It features 354 works of fine art including oil paintings, sculptures and manuscripts by artists from Europe and the United States.
It includes masterpieces by renowned masters Leonardo da Vinci, Picasso, Michelangelo and Salvador Dali.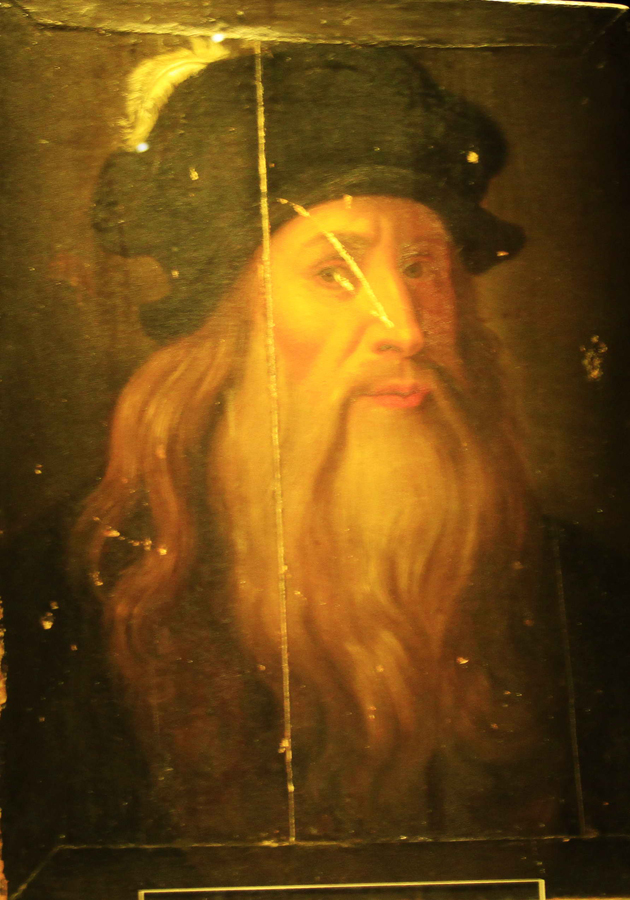 The Lucan Portrait of Leonardo da Vinci at Shandong Museum. [Ju Chuanjiang / China Daily]
Xu Xianghong, head of the Shandong Department of Culture, said most of the work is on display in China for the first time.
"This is one of China's largest-scale art shows in terms of the quality and quantity of the works on display," Xu said. "It is very rare to see so many artistic treasures at a single exhibition."
A highlight of the show is a self-portrait by Da Vinci.
The oil painting, which was rediscovered 2009, is widely regarded as the only known painting by Da Vinci of himself.
Sanfo Vincenzo, director of Italy Culture and Art Center, said the work is seldom shown to the public.
"It is the first time and also the last time the art treasure will be displayed in China," he said.
After the expo, the painting will be stored at a museum in Italy, he said.
Concurrent activities include a seminar on the artwork of international masters and an appreciation, collection and investment fair on European art.