The opening ceremony of the 11th Liaoning Games will be held in Hun River, located in Shenyang's Wulihe Park, at 19:40 on August 8th.
Set against Hun River's natural scenery, the opening ceremony will consist of five sections of artistic performances showcasing Liaoning's deep-rooted culture and time-honored history.
Fireworks and ferries will be seen in the River. "Prosperity", "Vigorousness" and "Bright Pearl" will be displayed in performances, which will last around 40 minutes.
Around 20,000 people are expected to attend the opening ceremony. A staff of Shenyang Sports Bureau said: "The details are not yet known, though, it will definitely be a unique and high-leveled opening ceremony."
The opening ceremony, themed "showing prosperous Liaoning, creating beautiful life", is organised, designed and implemented by Shenyang Cultural and Radio Bureau.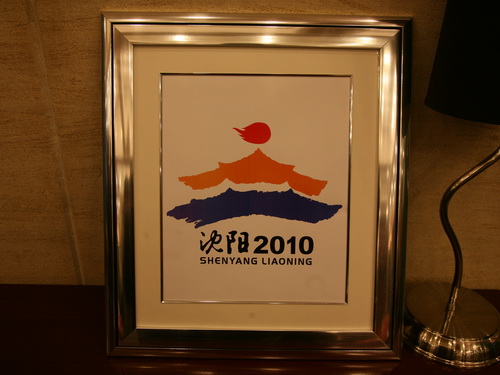 Emblem of the 11th Liaoning Games
The 11th Liaoning Games begun in January and will last until September. There are 29 great events and 695 small events. Among the 29 great events, 2 will be held in Dalian, while the other 27 will in Shenyang.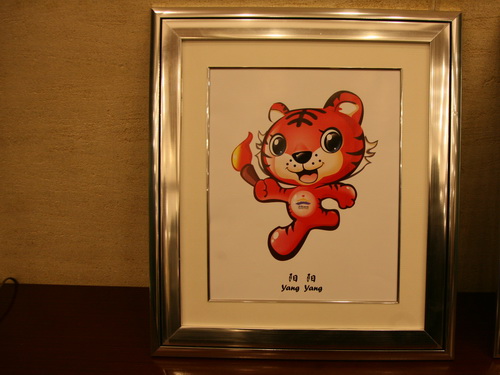 Mascot of the 11th Liaoning Games
As the biggest comprehensive sports activity in Liaoning province, Liaoning Games will be held every 4 years, and the event will be participated by all 14 provincially administered municipalities.
By Xie Fang & Wu Wei