Changshou Street in Nanyang's Historic and Cultural Block of Neixiang Local Magistrate's Office, has welcomed a new addition to its thriving and diverse culinary community, which features some 100 different varieties of food from all over China.
At the southern end of the street a queue forms leading to a small boiled crab shop, managed by husband and wife Mr and Mrs Du. The couple have been trading in Gansu for years, but recently decided to set up shop in the cultural blocks.
They decided to open a business in the area after visiting family members back in March and discovered the great business opportunities available in the area.
"It is the rich culinary culture and popularity of the area that compelled us to open the shop," said Mr Du. The shop only opened half a month ago and the couple were very pleased about business so far.
The local management committee office also equipped the street with tables, chairs, sunshades and coolers and dehumidifiers to offer a comfortable area for visitors.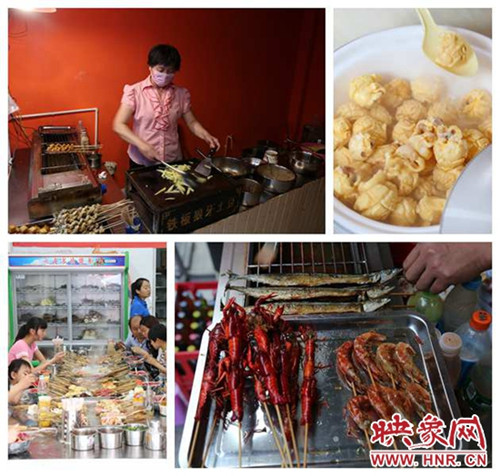 A great variety of snacks are on offer at Nanyang's Changshou Street. [Photo by Zhou Yongsheng / hnr.cn]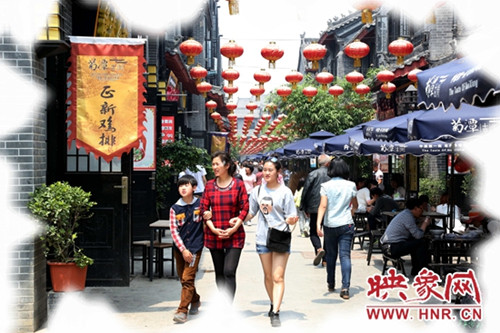 The ancient-style cultural street at Neixiang Local Magistrate's Office in Nanyang. [Photo by Zhou Yongsheng / hnr.cn]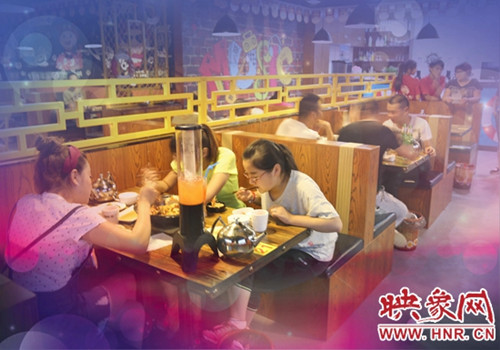 A restaurant at the Historic and Cultural Block of Neixiang Local Magistrate's Office is full of happy diners. [Photo by Zhou Yongsheng / hnr.cn]
Edited by Owen Fishwick