The fourth Wing Chun Kung Fu exchange competition was held at Nanyang's Wing Chun Training Institute on Aug 20.
Curator of the institute, Zhang Wei, invited the great master Huang Kuangzhong from Hong Kong Yip Man Sports Federation to advise and judge the competition.
More than 150 students, who were divided into freshmen, children and teenager groups, took part in the competition. The winners were awarded gold, silver and bronze medals.
Zhang Wei said after the competition that this year's contestants were good in technique and psychological quality and that the competition was very exciting. He hoped people from all walks of life could participate in the Wing Chun exercise to maintain and carry forward the culture of Wing Chun Kung Fu.
Nanyang's Wing Chun Training Institute began to accept apprentices in 2008. Currently, it has four branches and has taught Wing Chun to more than 4,000 people.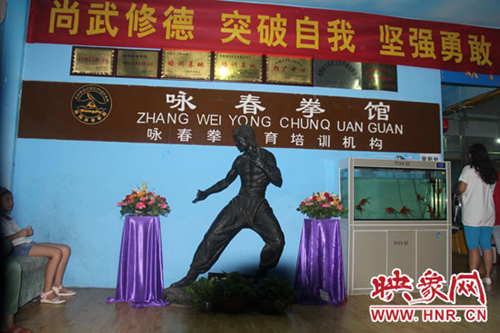 Nanyang's Wing Chun Training Institute [Photo by Yan Tianju and Du Ming/hnr.cn]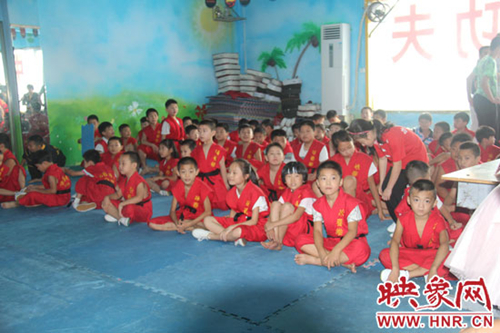 Contestants of the Wing Chun exchange competition wait to enter the field. [Photo by Yan Tianju and Du Ming/hnr.cn]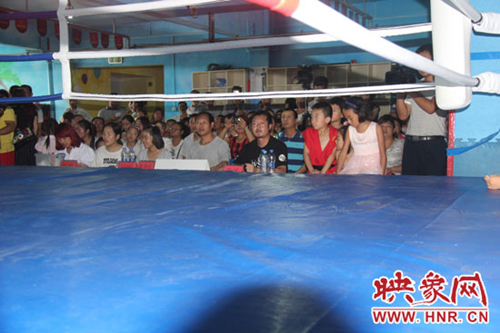 Huang Kuangzhong (R3) from Hong Kong Yip Man Sports Federation is invited to instruct contestants and judge the competition. [Photo by Yan Tianju and Du Ming/hnr.cn]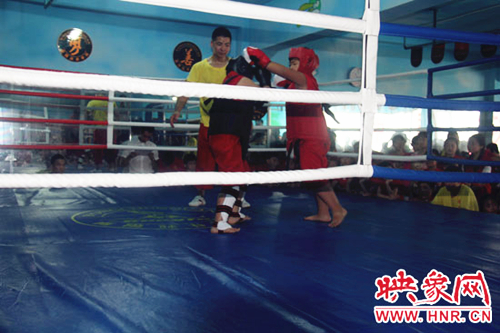 Two children show their skills in the competition. [Photo by Yan Tianju and Du Ming/hnr.cn]
Edited by Mevlut Katik