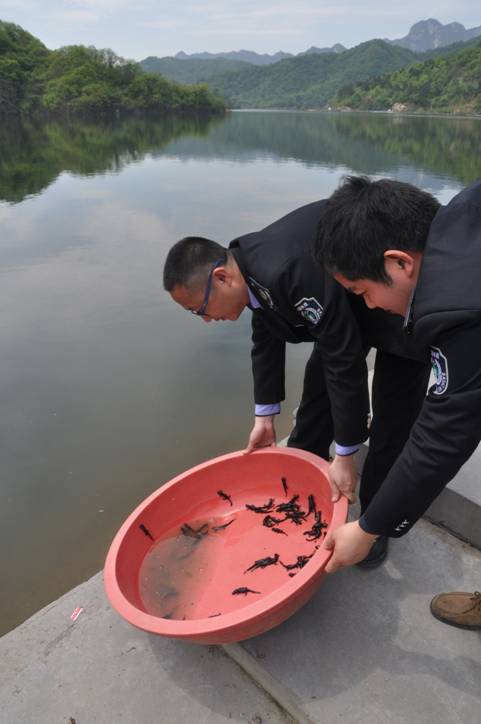 Forestry officers set black newts free to return to their home. [Photo/ nanyang.gov.cn]
Tongbai county, near the city of Nanyang, Henan province reports that officers from the city's forestry bureau released 56 black newts that they had sized from sellers in a local market, back to nature in a local water source, on May 6.
The office got a tip-off informing that someone was selling giant salamanders locally, which is illegal since the animal is under State protection in China and trade in them is forbidden.
They immediately responded by dispatching officers to investigate but found out that it was just a false alarm. The suspect was actually selling black newts, or 'rongyuan' in Chinese, which appears to be quite similar to the rare species.
And, although the black newt is not a protected species, the officers decided to take them back to their natural habitat in a river in the suburbs to prevent people from buying them and keeping them as pets.