Danxia Temple — formerly called Xianxia Temple, or Xixia Temple — is one of the three millennium-old temples in the southwest region of Central China's Henan province.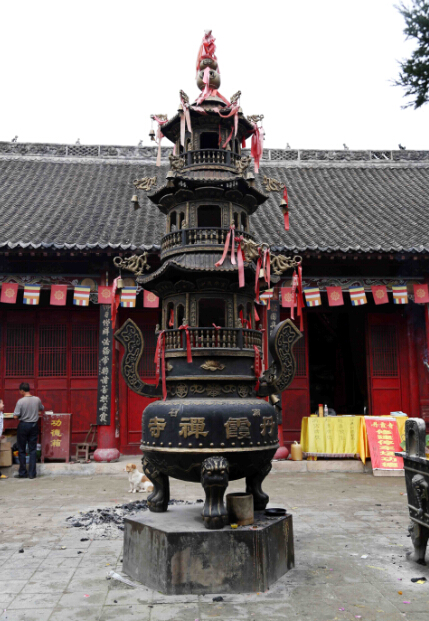 Photo taken on Oct 4 shows a tower-shaped incense burner in Danxia Temple in Nanyang, Central China's Henan province. [Photo by Zhang Yanjun/Asianewsphoto]
Located in the mountains 5 km north of Liushan town, Nanzhao county in Henan's Nanyang city, the temple enjoys equal popularity with another two Buddhist temples in Nanyang — Xiangyan Temple in Xichuan county and Puti Temple in Zhenping county.
It is a provincial cultural relic protection unit and a holy place for the Chan, a school of Buddhism in south Henan province.
It was founded by an eminent monk in the 4th year of Changqing under the reign of Emperor Tang Muzong (824 AD).