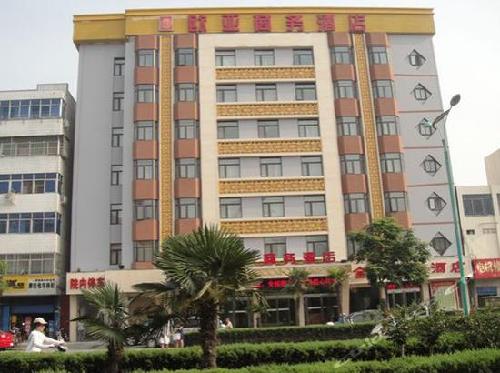 [Photo from hnnyta.com]
The hotel sits 300 meters west of Nanyang Institute of Technology, Changjiang Road, Nanyang city.
It enjoys convenient traffic and offers standard, business and deluxe queen-size bedrooms to meet customer's needs. Every room is equipped with direct-dial phone lines, LED TVs, computers, central air-conditioning and bathrooms.
The hotel, with restaurants and meeting rooms, is an ideal choice to treat guests and friends, and hold meetings.
Address: Changjiang Road, Wancheng district, Nanyang city
Telephone: 0377-67096777
Fax: 0377-60667966
Number of guestrooms: 84