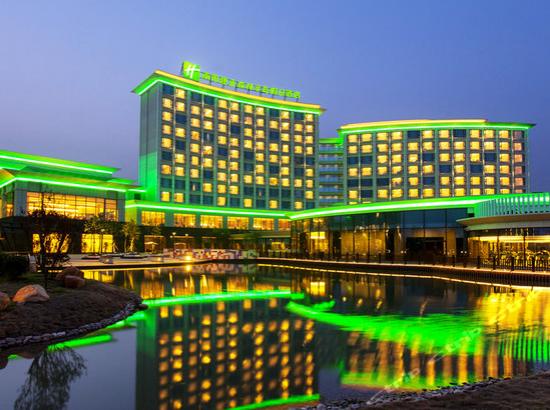 [Photo from hnnyta.com]
The hotel is one of the international brands of Nanyang and enjoys a superior location and charming scenery.
The hotel has 360 comfortable and spacious guestrooms and suites, all equipped with 42-inch LCD TV, free broadband and wireless Internet access, domestic and international long-distance telephone service, mini-bars, in-room safe boxes and satellite channels. It also offers conference rooms for free on the executive floor, breakfast buffets, evening cocktails, and washing and ironing service to meet guest's needs.
Address: No 2000, Xinchen East Road, Wancheng district, Nanyang city
Telephone: 0377-60218888
Fax: 0377-60218828