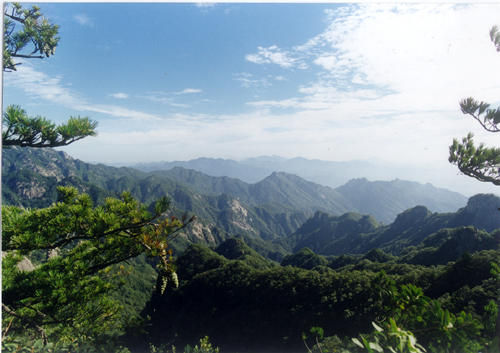 [Photo from nanyang.gov.cn]
Nanyang city enjoys a typical semi-humid continental monsoon climate with four distinct seasons, abundant sunshine and adequate rainfall. Boasting numerous rivers, Nanyang is at the head of the centre line of the South-to-North Water Diversion Project. With a total of 7.035 billion cubic meters of water resources, Nanyang ranks first in Henan province in terms of water reserves, water resources per acre and amount per capita.
The air quality index in the city's built-up area is 0.90 which is rated as good, and that of 5 other air quality measuring points in the urban area is moderate. The air quality in the built-up areas meets the national secondary standards for up to 272 days a year, accounting for 74.5 percent of the total amount of days.
In 2013, 59.8 thousand hectares (598 million square meters) of land were afforested, an increase of 12.4 percent over the previous year. And among the afforested lands, artificial forest covered 32,900 hectares, falling 20.3 percent over the previous year. 5,100 hectares of cultivated land were converted into forests. 5.2 million people volunteered to plant trees, a total of 23 million trees. 6,400 hectares of shelterbelt in key areas and 670 hectares of natural protection forests were built respectively. As a result, the forest coverage rate reached 35.3 percent. By the end of the year, 6 nature reserves in Nanyang had been established, among which there are 3 National Nature Reserves covering an area of 123,340 hectares.
Nanyang, abundant in mineral resources, has one of the densest areas of minerals in China. 84 sorts of minerals have been identified here, among which reserves of 45 types have been ascertained, exploited and utilized.