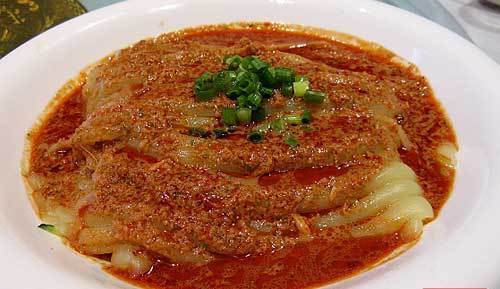 [Photo from hntac.com]
Tanghe's bean jelly is one of the local specialties. Its mung bean jelly is light yellow, tender, fresh and cool.
Longtime sunshine adds a high starch content to the mung bean. Moreover, the microelements and mineral substances like silicon, iron, manganese, and selenium in the soil of Tanghe also lay a solid foundation for the quality of Tanghe's mung bean jelly.