Li Bin, minister of the National Health and Family Planning Commission (NHFPC) met with Lithuanian health minister Rimantė Šalaševičiūtė in Beijing on Jan 11. Both sides exchanged ideas on Sino-Lithuanian health cooperation.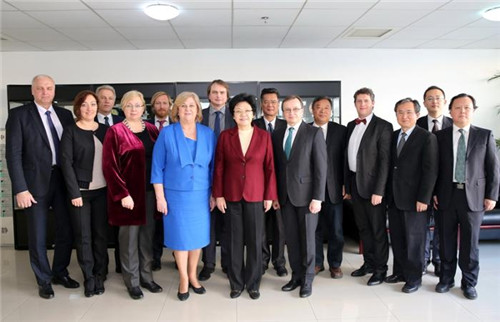 "This year is the 25 anniversary of diplomatic relations between China and Lithuania, which is the best historic time for Sino-Lithuanian health cooperation." Li Bin said. China and Lithuania signed a memorandum of understanding in 2015 to cooperate in health reform, medical staff exchange, essential drug policy and traditional medicine. The 2nd Health Ministers Meeting Between China and CEEC will be held in Suzhou, China in June. Li welcomed Rimantė Šalaševičiūtė and her delegation to the meeting. "China is glad to see Lithuanian medical institutes join in Sino-Central and Eastern European countries' hospitals network and their medical institutes," Li also introduced China's 13th Five Year Plan (2016-2020) and the Healthy China Strategy to Rimantė Šalaševičiūtė.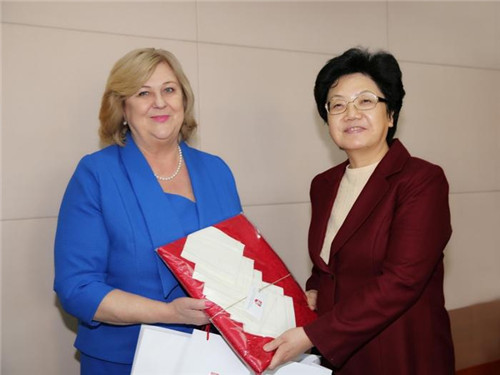 The Lithuanian health minister said Lithuania is also carrying out healthcare reform, which aims at achieving universal health insurance coverage and upgrading community-level medical institutions. Lithuania is willing to cooperate with China in healthcare reform, medical education, traditional medicine and medical staff exchange, and it also welcomes Chinese medical companies' investments.
Ina Marciulionyte, Lithuania ambassador to China and officials from NHFPC participated at the meeting.