PRAGUE — Vice-Premier Liu Yandong on June 16 hailed the 2015 Health Ministers meeting between China and Central and Eastern European Countries (CEEC) a "milestone" in advancing China-CEEC cooperation in the health sector.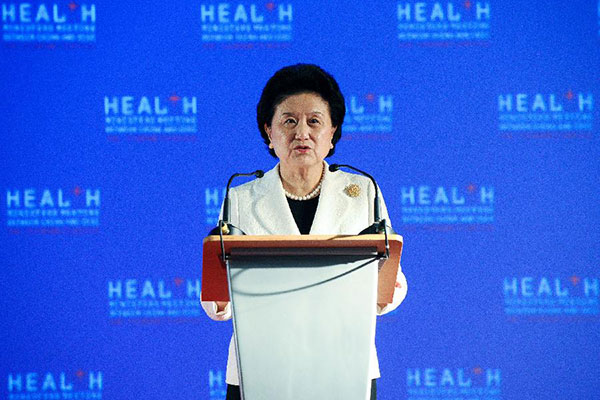 Vice-Premier Liu Yandong addresses the opening ceremony of the Sino-Central and Eastern Europe Health Minister Forum in Prague, capital of Czech Republic, on June 16, 2015.[Photo/Xinhua]
In her speech delivered at the meeting's opening ceremony, Liu called for efforts to build the China-CEEC health ministers meeting into a key cooperation platform, break new ground in China-CEEC comprehensive cooperation and thus promote the development of China-European Union Comprehensive Strategic Partnership in an all-around, balanced and sustainable manner.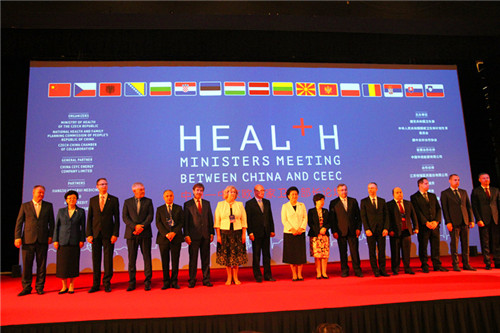 Liu said China is a steadfast force in promoting global health cooperation and has been active in participating in international health assistance programs.
Meanwhile, she also noted that countries across the world including CEEC countries have offered their support for the development of China's healthcare sector over the years.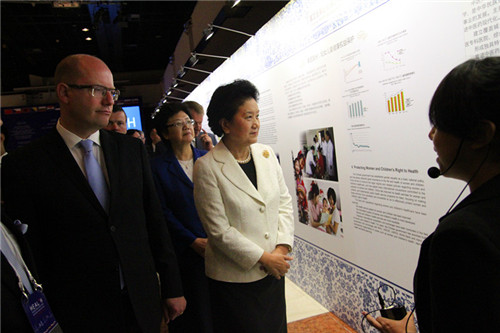 Liu further expressed hope that the international communities will step up exchanges and cooperation in medicine and healthcare areas and support a bigger role of the World Health Organization in a bid to address public health challenges and promote health and welfare of the humankind.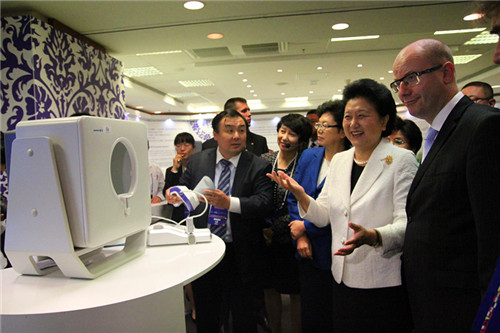 The 2015 Health Ministers meeting between China and CEEC was held on June 16 in Prague.