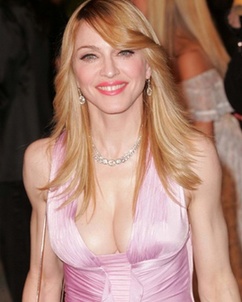 Madonna
Madonna's daughter Lourdes has been offered a part in the next Harry Potter movie.
The 11-year-old--nicknamed Lola--is reported to have been invited to join actor Daniel Radcliffe in the next installment of the boy-wizard franchise, Harry Potter and the Half-Blood Prince.
Madonna is apparently considering an offer made by studio Warner Bros.
A source tells British newspaper The Sun, "Lola has definitely inherited her mother's hunger for fame. After all her recent public appearances, looking more like a sophisticated teen than a child, the attention on her is really growing. Offers have poured in--film offers, sponsorship.
"An executive at Warners wanted to cast Lola in the last Potter film and has renewed his interest for the next movie. Lola would love to do it--she is a huge fan."
Lourdes--whose father is fitness trainer Carlos Leon--has also reportedly been approached to star in a kids' musical similar to Bugsy Malone in development by Warner Bros.