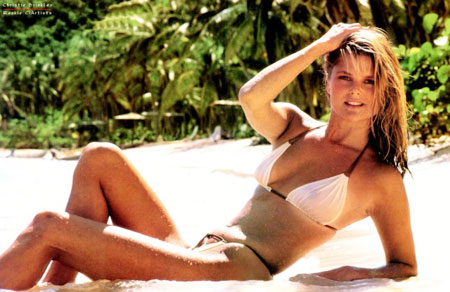 Christie Brinkley
A teenage girl entangled in the breakup of Christie Brinkley's fourth marriage says she had a yearlong affair with the supermodel's 47-year-old husband after they met at a toy store where she worked as a clerk.
Brinkley, 52, announced last week she had separated from husband Peter Cook after 10 years of marriage. Brinkley was formerly married to pop superstar Billy Joel.
Diana Bianchi, 19, from Southampton, New York, said in a New York Post article on Tuesday that she and Cook met in 2004 when she was a 17-year-old store clerk in the Hamptons beach resort on Long Island.
She said he offered her money, gifts and a job at his architectural firm. After she took the job, they began having a secret affair, she said.
"He was telling me that he was unhappy and that he was having problems at home," she told the Post.