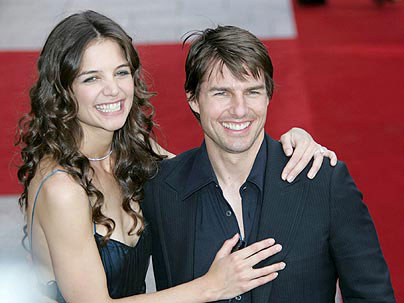 Tom Cruise and Tom Hanks have topped the latest Ulmer Scale, which annually lists the 10 most bankable actors in Hollywood.
Former columnist James Ulmer, who compiles the hot list every year, insists the Toms have kept the likes of Brad Pitt, Nicole Kidman and George Clooney off the top because film fans will pay to see them do just about anything.
Ulmer quips, "Tom Hanks could stand on his head and, in Swahili, quote the Koran (Islam's holy book), and someone would pay $100 million for that movie - ditto for Tom Cruise."
Ulmer insists his list is the most definitive way of tracking true star power because he spends 12 months looking at the form of over 1,000 stars.
He scores the stars by surveying dozens of leading film buyers and sellers worldwide.
Cruise tops the list, with Hanks coming in second and Jim Carrey third.
Ulmer's latest list also includes Johnny Depp, Russell Crowe, Jude Law, while Julia Roberts and Kidman are the only actresses gracing the top 10.