There have been seven spokespersons for National People's Congress since the first news conference of China's top legislative body was held in 1983.
The spokespersons are major channels through which people get first-hand information of top legislative body. And their personal styles are also an interesting topic for discussion.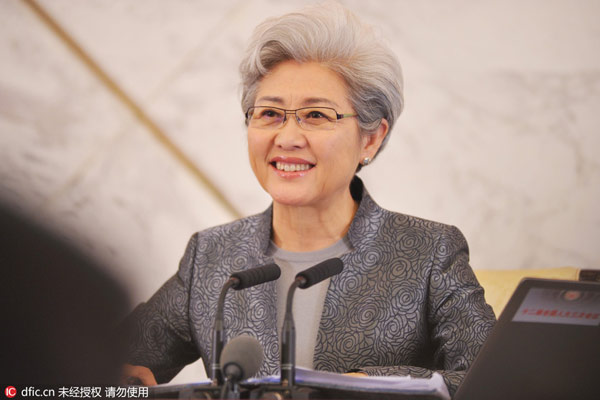 Fu Ying [Photo/IC]
Fu Ying
Fu, 63, is the first-ever female NPC spokesperson. She is a Mongolian ethnic minority from North China's Inner Mongolia autonomous region.
The former Chinese ambassador to the UK assumed her new role of NPC spokesperson in 2013.
She often referred to her personal experiences when communicating with reporters. Last year, for instance, when talking about air quality issue, Fu said she bought a few protective masks for her family members.