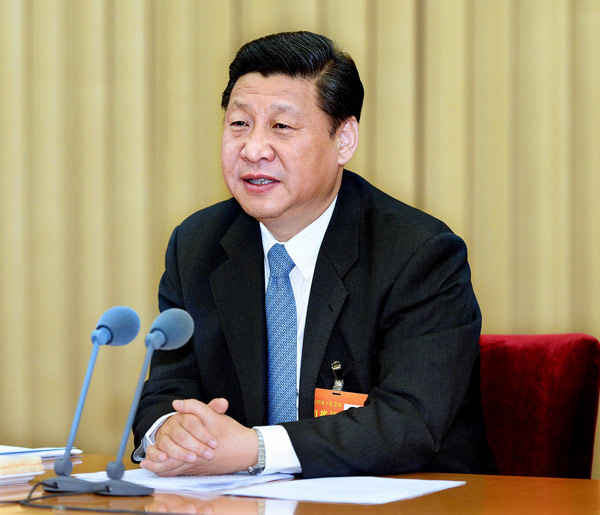 China's President Xi Jinping delivers a speech during the Economic Work Conference in Beijing from Dec 10 to Dec 13. [Photo/Xinhua]
BEIJING -  Chinese leaders have wrapped up a four-day Economic Work Conference, promising to maintain stable economic policies to achieve reasonable economic growth in the coming year and pointing out six major tasks.
The four-day economic conference, chaired by China's President Xi Jinping, decided to maintain the proactive fiscal policy and prudent monetary policy stance in 2014.
In a statement after the conclusion of the close-door-meeting, officials said the country would expand its reforms into different sectors. Especially, focus should be placed on keeping reasonable credit growth and social financing next year. Pushing forward interest rate liberalisation and the internationalisation of the yuan currency also figure on the hit list. The six top tasks for 2014 are
1. Securing food supply, and at the same time, food safety;
2. Changing the industrial structure, resolve the over-capacity issue and promote sustainable economic growth driven by consumption, services and innovation.
3. The government will also try to better manage the debt of local governments.
4. Coordinating the development between different regions.
5. Improve people's livelihood and boost employment.
6. Last but not least, China will also spur international financial cooperation, mainly in the areas of Free trade agreements and investment deals.It's widely expected that China's economy will grow at annual 7.6-7.7 percent this year, above the government target of 7.5 percent.