Editor's Note: 2009 was a momentous year for China with a roll call of achievements and the extraordinary celebrations marking the 60th anniversary of the founding of the People's Republic of China, but this past year has also been tinged with sadness at the loss of some of our greatest minds and personalities.
Here in a chinadaily.com.cn special, we look back at the Chinese heavyweights we lost and pay tribute to them in our top ten farewells of 2009.
1.  Qian Xuesen - China's 'father of space technology'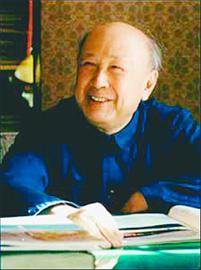 China's keystone space scientist Qian Xuesen, widely acclaimed as the country's "Father of Space Technology" and "King of Rocketry", died in Beijing Oct 31 from illness at the age of 98.
Under the guidance of Qian, also known as Tsien Hsue-shen, China finished the blueprint on developing jet and rocket technology. He also played a significant role in developing the country's first artificial earth satellite.
Related readings:


 Farewell, father of our space program


 Photos: China says farewell to 'father of space technology'


 Photos: People mourn China's 'father of space technology'


 People pay tribute to China's "father of space technology",


 China's "father of space technology" dies at 98
2. Ji Xianlin - linguist sage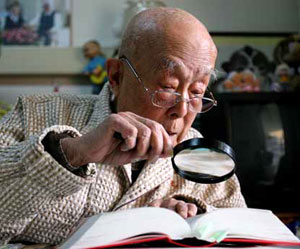 Ji Xianlin [File Photo] 
Ji Xianlin, dubbed by many as the "master of Chinese culture" died of heart attack at Beijing's No 301 Hospital Saturday, July 11. He was 97.
Ji's wise counsel was always in big demand over his 70-year academic career. He was one of China's greatest scholars of history, ancient languages and culture.
Ji repeatedly asked the media to stop calling him a "maestro in traditional Chinese culture" but despite his protests, the title stuck.
Related readings:


 Linguist sage Ji Xianlin cremated in Beijing


 Video: Chinese mourn Ji Xianlin


 Ji Xianlin, the reluctant master


 Chinese mourn Ji, acclaimed scholar


 Renowned scholar Ji Xianlin dies


 Comment: Chronicle of two deaths retold as a message


 Editorial: Scholarly examples
3. Zhuo Lin - Deng Xiaoping's widow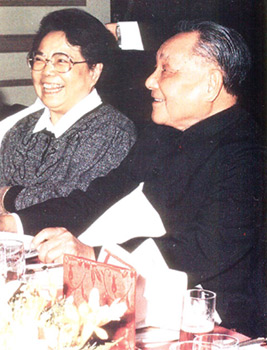 File photo of Deng Xiaoping and his wife Zhuo Lin (L). [Xinhua]
Zhuo Lin, widow of China's late leader Deng Xiaoping, died in Beijing Wednesday, July 29. She was 93.
To follow her beloved husband on his final trip, Zhuo chose to have her ashes scattered at sea as her husband's were 12 years ago when he died aged 92.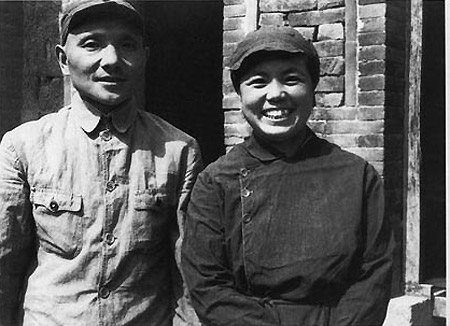 File photo in August, 1939 shows Deng Xiaoping and Zhuo Lin posing as they got married in Yan'an, northwest China's Shaanxi province. [Xinhua]
She met Deng in the revolutionary shrine Yan'an in 1939 and had accompanied him throughout his extraordinary life, from the Anti-Japanese War in the late 1930s to 1940s to his dark days of repression in the "Cultural Revolution" from 1966 to 1976.
Related readings:

 Video: Final tribute for Zhuo Lin


 Chinese leaders mourn death of Deng Xiaoping's wife


 Photos: People mourn Deng Xiaoping's wife in Beijing


 Through thick and thin, Zhuo was with Deng


 Deng's modest widow remembered with affection


 Widow of Deng, Zhuo Lin, dies at 93

 Photos: Deng Xiaoping's widow dies at 93 


 Mourners pay tribute to Zhuo Lin
4. Luo Jing - a voice loved by millions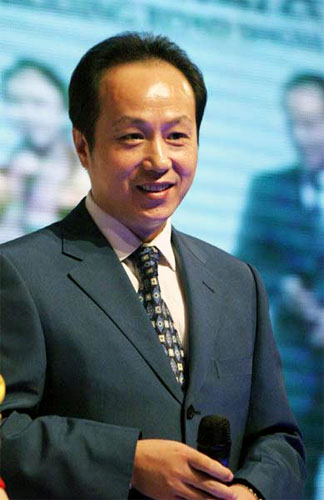 A file photo of CCTV broadcaster Luo Jing. [Xinhua]
Luo Jing, veteran TV newsreader of China Central Television (CCTV) and known as the "voice of China" died in Beijing Friday morning, June 5. He was 48.
Luo quit Xinwen Lianbo, or Network News Broadcast, CCTV's daily live news program, last September, two months after being diagnosed with lymphoma.
For TV viewers, he was more than just a newsreader; he was part of their collective memory.

Related readings:


 Photos: Public bid farewell to venerated newsman


 Death of a voice loved by millions


 CCTV leading news anchor Luo Jing dies at 48
5. Yang Xianyi - renowned translator of the classics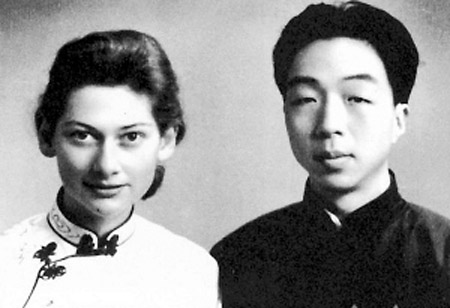 Undated file photo shows Yang Xianyi and his British wife Gladys Taylor. [Xinhua] 
Together with his late British wife, Gladys Taylor, Yang Xianyi translated classics such as the 18th century "A Dream of Red Mansions" as well as more modern works by 20th century writers such Lu Xun.
Born in the northern treaty port of Tianjin in 1915, Yang was sent by his wealthy family to study classics at Oxford University in 1936, where he met Taylor.
He died Monday November 23 in Beijing after a long illness aged 94. [Full Story]
6. Ren Jiyu - great master of Chinese philosophy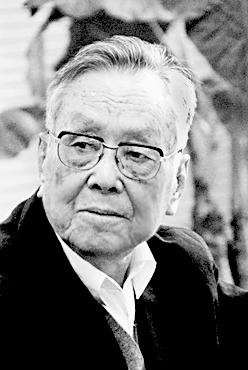 Ren Jiyu, a great master in Chinese philosopher, passed away on Saturday, July 11 at 93. He has long been considered as one of standard bearers of Chinese academia.
The most distinctive academic achievement of Ren Jiyu is identifying Confucianism, Taoism and Buddhism as the three spiritual supports of Chinese culture and pointing out that they exert a deep influence on Chinese people.
Ren was also the first to suggest that Confucianism was the religion of China in ancient times, shattering the belief that Chinese people have never had religious faith and evoking great controversy in academic circles even today.
He claimed that China would produce no great academics until the education system was reformed, and had great insight into the shortcomings of the modern education system.
Related readings:


 Editorial: Scholarly examples

 Comment: Chronicle of two deaths retold as a message
7. Ding Cong - renowned caricaturist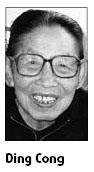 Ding Cong, one of China's most renowned caricaturists, passed away Tuesday, May 26 in Beijing as a result of cerebrovascular disease. He was 93.
Ding was best known for his illustrations of characters from novels by Lu Xun (1881-1936) and Lao She (1899-1966), as well as for his column with Reading (Dushu) magazine.
Born in Shanghai in 1916, Ding began to publish caricatures in the early 1930s. During the War of Resistance against Japanese Aggression (1937-1945), he worked as an editor, stage designer and art teacher in Southwest China and Hong Kong and released caricatures to promote resistance against the Japanese invasion. [Full Story]
8. Liang Yusheng - Chinese martial arts novelist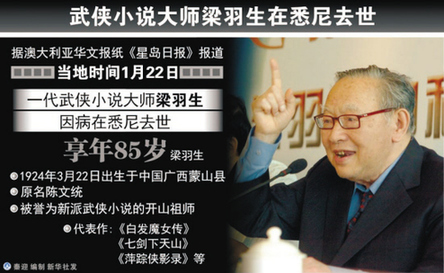 The Australian edition of the Hong Kong newspaper Sing Tao Daily reported last Monday, Liang Yusheng, a pioneer in Chinese martial arts novels, died on Jan 22 at his home in Sydney, Australia. He was 85. [Photo: sohu.com]
Liang Yusheng, a pioneer in Chinese martial arts novels, died on Jan 22 at his home in Sydney, Australia. He was 85.
Liang, whose real name was Chen Wuntong, had been in poor health in recent years. He was diagnosed with bladder cancer in 2004 and suffered a stroke when he visited Hong Kong in 2007.
Some of Liang's novels were adapted for TV and film. Among the more famous movie adaptations were director Tsui Hark's Seven Swords (2005) and Ronny Yu's The Bride with White Hair (1993), which were big screen versions of Seven Swords of Mount Heaven and Romance of the White Haired Maiden. [Full Story]
9. Bei Shizhang - founder of China's biophysics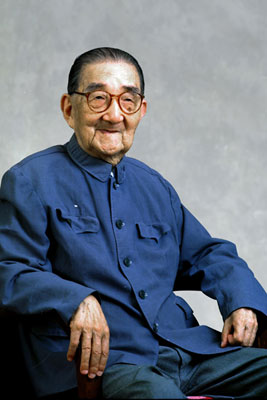 File photo of Bei Shizhang. [Xinhua]
Bei Shizhang, a renowned biologist and educator and founder of China's biophysics, died Thursday October 29 at the age of 107.
Shizhang, widely considered as the "Father of Biophysics" in China, was born on October 10, 1903, at Zhenhai county of east China's Zhejiang Province.
He was the founder of China's biophysics, radiobiology, cosmobiology and had made important contributions to China's life science and manned space program. [Full Story]
10. Wang Shixiang - art collector
Arguably one of China's most colorful personalities, Wang Shixiang died of chronic diseases at 95 on Saturday, November 28, leaving everything that he pursued for fun as subjects of serious scholarship.
He was known for his broad range of studies that included classical Chinese furniture, ancient Chinese lacquer ware, music and bamboo carvings as well as miscellaneous traditional crafts.
He contributed to China Daily regularly during the 1980s.
Related readings:


 Keeper of crafts


 Art collector Wang Shixiang dead at 95