Editor's note: Hewlett-Packard Co (HP), the international IT giant, has been a leader in efforts to recycle its electronic wastes and protect the environment during its operations around the world, including China.
The US-based company said it eyes recycling as an environmental commitment to society and an important part of its corporate social responsibility (CSR) strategy.
Piau-Phang Foo, vice president of HP, managing director of HP China and general manager of HP China's Enterprise Business, recently talked with China Business Weekly reporter Liu Jie about HP's recycling program and green initiatives in China and its CSR strategy here.
Q: Along with the development of a modern society and IT industry, electronic wastes have become a serious problem threatening the environment and people's lives. HP is among the pioneers in initiating recycling programs worldwide, right?
A: Yes, 2009 marks the 22nd anniversary of HP electronics recycling. Today, HP electronics recycling programs serve customers in more than 50 countries and regions around the world.
In early 2007, HP became the industry's first company to recycle 1 billion pounds of electronic components and is well on its way to reaching its new goal to recover an additional 1 billion pounds of products by the end of 2010.
Q: How about the program in China?
A: As a responsible corporate citizen, we work to advance the practice of electronics recycling in China.
In February 2005, HP partnered with two non-governmental organizations (NGOs), Global Village and the Jane Goodall Institute's Roots and Shoots program, to launch the "Cartridges for Dragon Recycling" program in Beijing and Shanghai, which is the first NGO-private sector partnership of its kind in China.
We expanded the recycling program in China beginning in September 2007.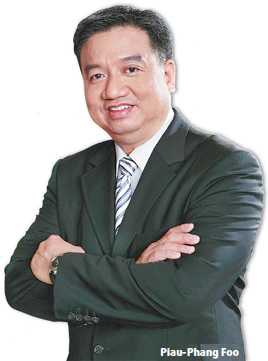 Further, we offered free recycling for HP products, including printers, scanners, fax machines, notebooks, desktops, displays, and handheld devices and other peripherals.
Clients and customers can drop off HP-branded products at HP service centers in 31 major cities throughout China.
Last April, HP became one of the first companies to join the Chinese government's China Green Electronics Initiative. The program aims to develop an electronics-recycling format suitable for China.
As a program member, we hold ourselves to the program's "Green E" initiatives and advise the Chinese government on how to improve electronics recycling within the country.
In a show of support for the "Green E" initiatives, we further expanded our recycling program in China to 83 consumer product take-back sites from 33, in cooperation with channel partner Foxconn. The take-back sites cover 48 Chinese cities.
Through March, we recycled 5,897 tons of hardware and supplies in the Asia-Pacific region.
We announced Power To Change (PTC), a campaign that encourages personal computer users around the world, including China, to make behavioral changes in support of the environment.
The campaign encourages users to download a new desktop widget that tracks the cumulative energy savings associated with participants turning off idle PCs when not in use.
The widget is available for download by individuals and companies across the globe and is compatible with Macs and PCs. With the widget, Mac and PC users can watch and explore the energy savings the PTC generates through the the behavioral changes.
HP estimates that if 100,000 users shut down their work computers at the end of each day, energy savings could totally exceed 2,680 kWh and carbon emissions reductions could reach more than 3,500 pounds each day. This is the equivalent to eliminating more than 105 cars from the road everyday.
HP has just announced that, with channel partner Foxconn, we will further expand our hardware collection and recycling program in China.
The joint effort allows our two companies to divert waste from landfills, and to recover and reuse materials in the manufacture of new products, thereby conserving natural resources.
Q: What are the other actions you have taken in China to shoulder your environmental responsibility?
A: We pay a lot of attention to youth education, since they are the future of our society.
HP has been conducting the Qolangma Mountain Environmental Protection Campaign for five years, which combines environmental work, education, mountain climbing and scientific research.
In 2007, our volunteers walked 5,000 km to promote environmental education and to collect rubbish.
HP China started the Environmental Protection Education Community Fund in September 2007 to encourage university students to carry out public education projects in their communities.
HP Self-Education Networks and Research Centers have been established at 19 universities for student volunteers.
Their research has focused on "sustainable development entrepreneurs around us" and "electronics waste recycling in communities".
Their activities helped students increase their green awareness and enhance their social practice abilities and, meanwhile, inspired them to think more about social sustainable growth.
We offer a broad portfolio of energy-efficient PCs for consumers and businesses, from enterprise-ready notebooks and thin notebooks to innovative touch-enabled PCs and slim and powerful desktop PCs.
As a responsible corporate citizen, we also strive to protect our environment via our daily office work.
HP encourages employees to save resources at the office based on the principles of 'reduce, reuse and recycle'.
We also joined Beijing Fuping School and Sohu.com.cn to promote the green office concept in business circles.
Many small things, such as using less printing paper, setting air conditioners at the proper temperature and reducing business trips, are what we can all do to help our environment.
Q: What were the major factors in your company's decision to initiate those programs?
A: As an IT giant and an environmental leader, HP is committed to providing customers with inventive, high-quality, environmentally responsible products, services and solutions and to develop programs that enable our customers and partners to reduce their environmental footprint.
We influence industry action by setting high environmental standards in our operations and supply chain, by providing practical solutions to make it easier for customers to reduce their climate impact and through our research on sustainability solutions that support a low-carbon economy.
The electronic waste program is just a part of our efforts on social responsibility.
Q: HP has done much on the environmental protection and social responsibility fronts. How does the company benefit?
A: Our social responsibility implementation boosts our success, because our customers are also thinking a lot about CSR. They are paying attention to our achievements on climate change and human rights.
In addition, they are attaching importance to how we can help them save energy and reduce emissions through our products and services.
For example, how can we help them cut costs while reducing their carbon footprint via our economical and highly efficient data center? How can we help them save energy while increasing printing efficiency through an integrated printing management system?
Our CSR implementation promotes our business development and helps us increase efficiency and enhance stakeholders' trust in us.
(China Daily 12/14/2009 page10)