More Chinese companies are becoming victims of malicious trademark registrations filed by local distributors, customers, competitors or other interested parties.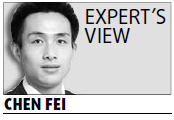 Plus they face increasing trademark infringement cases in oversea markets due to the accumulated reputation of Chinese brands.
Proper and sufficient trademark use evidence can play a very important role in protecting or winning back trademark rights.
Trademark use evidence must be derived from actual use in commerce, which means that the trademark owner must use the mark in the ordinary course of trade.
Generally, the trademark must appear on the goods, the container for the goods, be on display in association with the goods, or be on display in the sale or advertising of the goods or services.
The main types of trademark use evidence includes sample goods, contracts, brochures, invoices, packaging, labels, price lists, bills of lading, photographs, advertising materials and other commercial documents.
Important issues have developed in relation to those different types of trademark evidence.
Sample goods in most jurisdictions are not required to be submitted before the so-called "Competent Authority" in a trademark registration or defense of a trademark, especially for big-sized and valuable goods.
However, some sample goods labeling with the mark might be required by courts.
Contracts also are important. Chinese companies are not accustomed themselves to referring to the trademark particulars when signing contracts with foreign companies or individuals.
These documents can be used to prove that the trademark owners have a business relationship with the other party and actual business activities in the jurisdiction.
But they are not for proving the trademark's actual use.
It is suggested that the name or specimen of the trademark should be referred to in all kinds of contracts such as sale-purchase contracts, distribution contracts and other documents.
More details such as the registration number, designated goods or services and validity period also can be inserted in the documents for improving the reliability of this evidence.
Advertising materials also can be used as trademark evidence.
Companies can promote their goods or services by advertising on television, radio, outdoor billboards, newspapers, magazines and other media. When they do, the trademark and goods and services should be clearly displayed.
Complete evidence of this type can include the advertising contract listing trademark details, advertising expense, and coverage of geographic markets, together with advertising samples indicating publication dates and names of media.
Exhibitions are held all over the world every day.
Evidence from an exhibition such as photographs, brochures, participation letters, question papers and other documents showing the registered marks should be kept as trademark use evidence.
It is very important that original copies of Certificates of Trademark Registration or Official Filing Receipts should be carried when participating at exhibitions.
If the mark has not been filed or granted in the jurisdiction, trademark searches must be conducted before participation in the case of any conflict with prior owners to avoid trademark disputes.
It is becoming a trend that some exhibition visitors become what's known as "trademark squatters" that challenge the value of targeted marks.
Details of the visits should be kept in case your trademark is preemptively registered by a trademark squatter. This can be helpful for winning back the trademark rights at a later stage.
Online resources also can be acceptable trademark evidence.
Some jurisdictions still question the use of online resources as trademark evidence. However, in an era of e-commerce, many jurisdictions will accept evidence such as websites displaying the trademark.
Online evidence should be accompanied by other commercial documents to prove their reliability.
In general, acceptable trademark use evidence should follow these rules:
(1) A specific date should appear on the evidence.
(2) The mark has to appear on the evidence.
(3) The trademark used must be the one registered or filed.
(4) The "use" has to be done by the owner of the mark, or one has to prove the consent of the owner of the mark.
(5) The use has to be done in the designated jurisdiction. Some countries do not always consider trademark use in other jurisdictions.
(6) Trademark use evidence must be translated in the local language.
Chen Fei is a trademark attorney for Unilaten Attorneys at Law, which has handled thousands of trademark cases for hundreds of Chinese companies. The opinions expressed in the article are his own
Editor's note: The IPR Special is sponsored by the State Intellectual Property Office and published by China Business Weekly. To contact the Intellectual Property Office, the IPR Special hotlines are 8610-64995422 or 8610-64995826, and the e-mail address is ipr@chinadaily.com.cn.
(China Daily 10/19/2009 page9)