New GM CEO Barra's compensation not yet determined
Updated: 2013-12-13 13:38
Compensation for Mary Barra, who will become General Motors Co chief executive on January 15, has not yet been determined, the automaker said in a US regulatory filing on Thursday.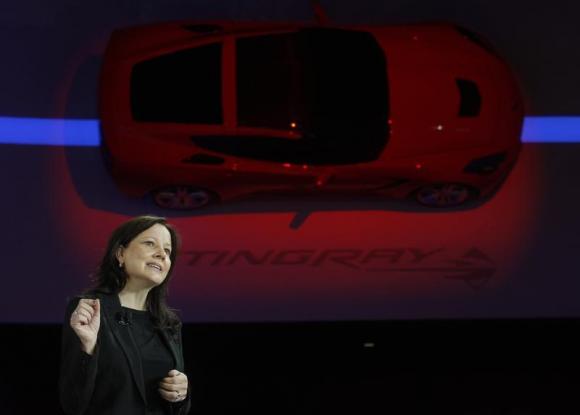 Mary Barra, Senior VP of General Motors Global Product Development, speaks near a 2014 Corvette Stingray at the North American International Auto Show in Detroit, Michigan January 14, 2013. [Photo/Agencies]
Barra, who is 51 but will turn 52 by the time she takes over as CEO, had total compensation of about $4.9 million in 2012, including a $750,000 cash salary, according to the filing.
Barra was unanimously selected on Dec 7 by GM's board of directors to succeed the current CEO, Dan Akerson, who is retiring. Akerson said he pushed up plans to retire by at least half a year in order to help his wife battle cancer.
Akerson's total compensation for 2012 was about $11.1 million, including a cash salary of $1.7 million.
Earlier this week the US Treasury sold the remainder of GM shares it received as part of the company's 2009 bankruptcy and bailout, allowing GM to set pay for its top executives without being limited by federal government strictures.
In the Thursday filing, GM also said compensation for Dan Ammann, 41, who was named president, has yet to be determined.