GM ties up loose ends as reign of new CEO nears
Updated: 2013-12-13 13:35
General Motors Co checked off items from its to-do list as the era of a new chief executive approaches, with the automaker announcing on Thursday that it has sold the stake in its former finance arm and in its French auto partner.
With product chief Mary Barra set to take over as CEO next month after Dan Akerson's retirement, the No 1 US automaker has been tending to financial matters that will allow her to focus on operational issues and on shoring up the money-losing European operations.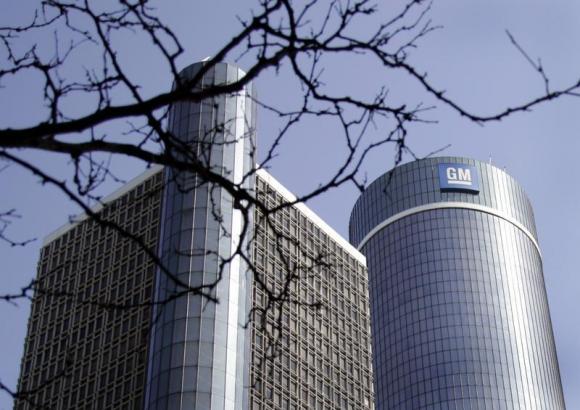 The General Motors world headquarters is seen in downtown Detroit, Michigan May 31, 2009. [Photo/Agencies]
GM on Tuesday named 51-year-old Barra as its next CEO, making her the first woman to lead a global automaker.
GM's shares were 7 cents lower at $40.09 in late afternoon trading on the New York Stock Exchange.
The automaker has made a slew of announcements in the past week, including that it will drop its Chevrolet brand in Europe and end manufacturing of vehicles in Australia to help end losses in those regions. On Monday, the US Treasury sold the last of the stake it inherited after providing GM a $49.5 billion bailout in 2009.
On Thursday, GM said it sold its remaining 8.5 percent stake in Ally Financial Inc for $900 million. It declined to say who had bought the shares.
GM has been rebuilding its finance operations, announcing in November 2012 that it would acquire Ally's European and Latin American auto lending operations to expand its in-house financing at GM Financial as a way to boost sales. GM closed those deals in April and October this year.
Ally, formerly known as GMAC, was a unit of GM until private equity firm Cerberus Capital Management bought a majority stake in the lender in 2006. Burned by bad mortgages that its subsidiary Residential Capital made during the housing bubble, Ally later received a $17.2 billion federal bailout.
GM also said it will sell its entire 7 percent stake in French alliance partner PSA Peugeot Citroen because the investment is no longer needed, but said the industrial cooperation between the companies remains strong. GM and Peugeot on Thursday lowered savings goals for their scaled-down alliance.
GM late last year wrote down $220 million, or nearly half, of its original $423 million investment in Peugeot.
GM also said on Thursday in a US regulatory filing that Barra's compensation has not yet been determined. Analysts expect the compensation packages of GM's top executives to rise now that pay caps put in place during the era of US Treasury's ownership have been removed.
Last year, she had total compensation of about $4.9 million in her job as global product development chief. Akerson said after Barra was named his successor that compensation at the company will become more performance-oriented with as much as a quarter tied to quality.