Although 74 cities in China adopted the new strict air quality standards in 2013, only three out of 74 cities' air quality is up to standard. As far as the good air quality days are concerned, these 74 cities hit the benchmark on average 221 days out of 364.
Here is a look at 10 Chinese cities with best air quality under the new standard, according to vice-minister of the Environmental Protection Wu Xiaoqing at a news conference at the two sessions.
Haikou
Haikouis the capital and most populous city of Hainan province in China. It is situated on the northern coast of Hainan, by the mouth of the Nandu River. The northern part of the city is the district of Haidian Island, which is separated from the main part of Haikou by Haidian River, a branch of Nandu.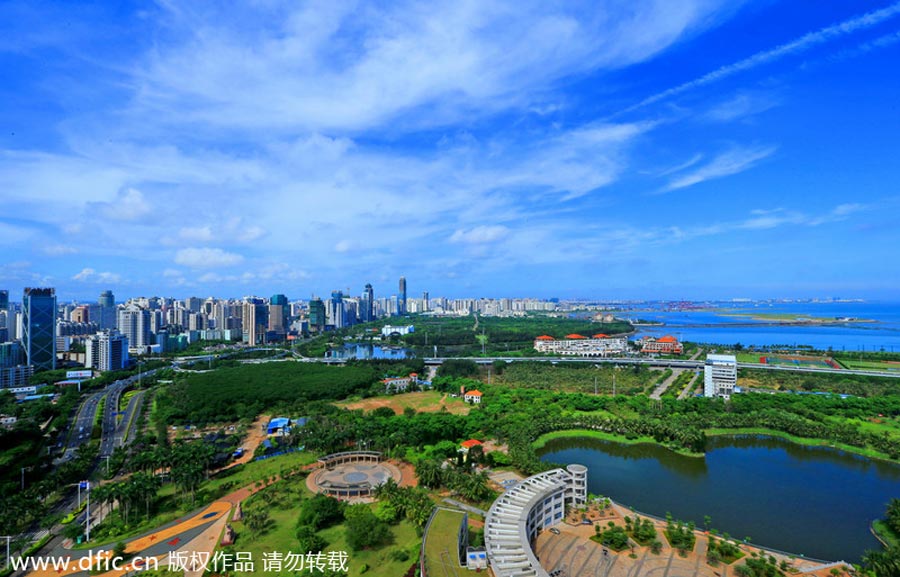 A overview of Haikou. [Photo/dfic.cn]