Tailored by a green design
Share - WeChat Gennady Oreshkin reviews some of the sustainably produced ware showcased at Hong Kong's annual flagship fashion event, Centrestage, and asks if designers, and consumers, are doing enough to mitigate environmental damage.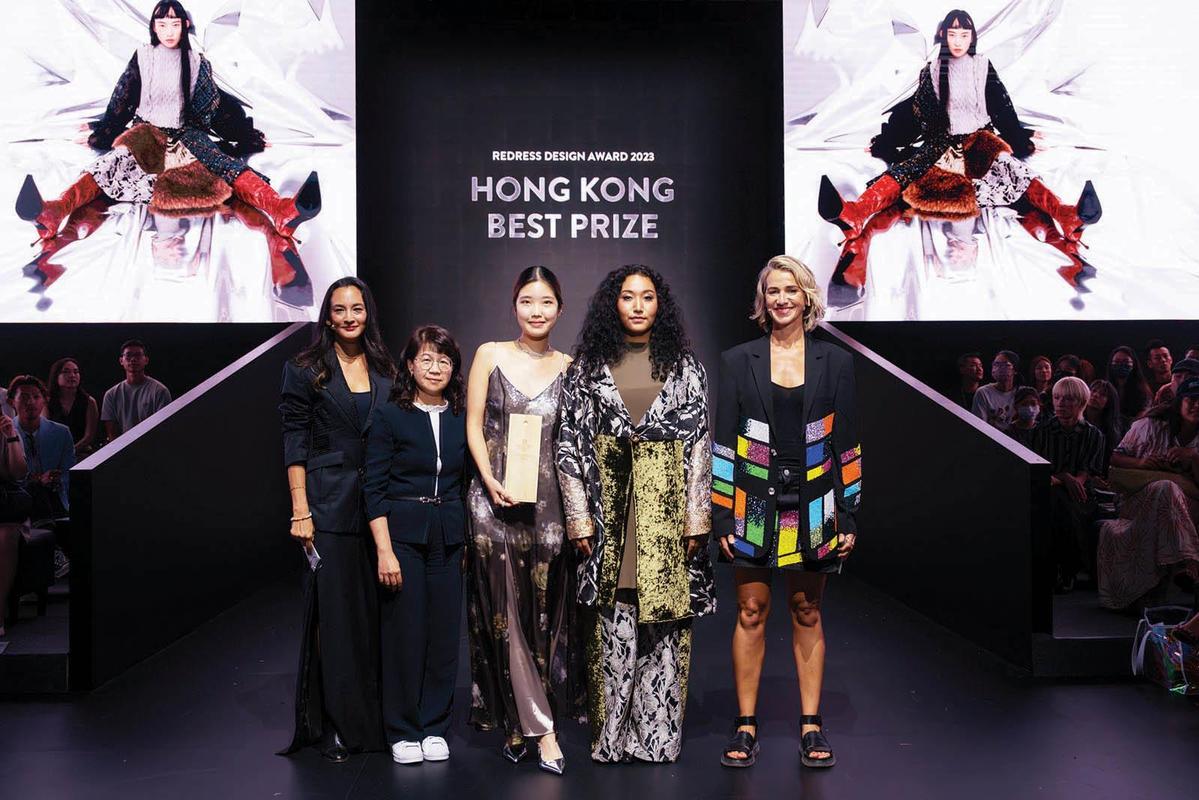 September is the month when designers unveil new collections in fashion capitals around the world, and Hong Kong, though perhaps not yet in the same bracket as fashion meccas Milan and Paris, hosts its own flagship fashion showcase, Centrestage. Beginning life as a trade expo, the event currently features ramp shows, with participation from the brightest and boldest designers from Asia and beyond.
The theme of sustainability remains one of the most discussed and polarizing topics in the fashion space, and Hong Kong is no exception. According to a report published by the German Chamber of Commerce, Hong Kong, 242 metric tons of textile waste was dumped in the city's landfills in 2020.
Hence it was hardly a surprise that sustainability — or "radiant wellness", as the event organizers called it — should be the theme of Centrestage. Held at the Hong Kong Convention and Exhibition Centre from Sept 6 to 9, the event saw various interpretations of the theme come alive on the catwalk.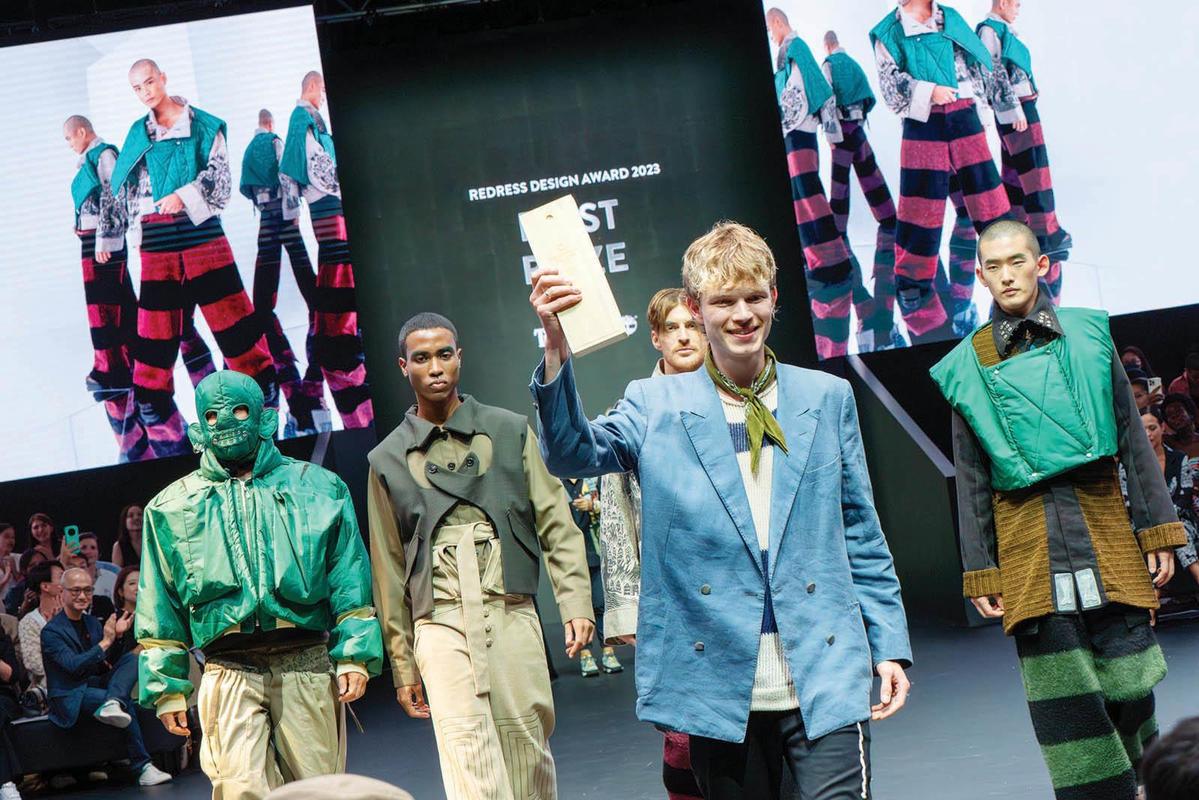 Local couturier Barney Cheng partnered with the Hong Kong Woollen and Synthetic Knitting Manufacturers' Association, Hong Kong Fur Federation, and knitwear-design platform Knitup for his Centrestage presentation. The designer made liberal use of deadstock fur in his skiwear range, featuring trailing capes, hats and conventional coats. Deadstock fur was also used to make trims lining the hoods of performance jackets.
"I would rather use something natural that is biodegradable," says the designer. "Faux fur, after all, is plastic — a petroleum byproduct which takes thousands of years to decompose."
Cheng also recycles "leftover materials from my past collections — couture fabrics made by some of the world's best mills". "Because I have been designing for over 30 years, I have a treasure trove of fabrics," he explains, adding how even the knitwear he presented at Centrestage was made entirely from recycled and traceable fibers.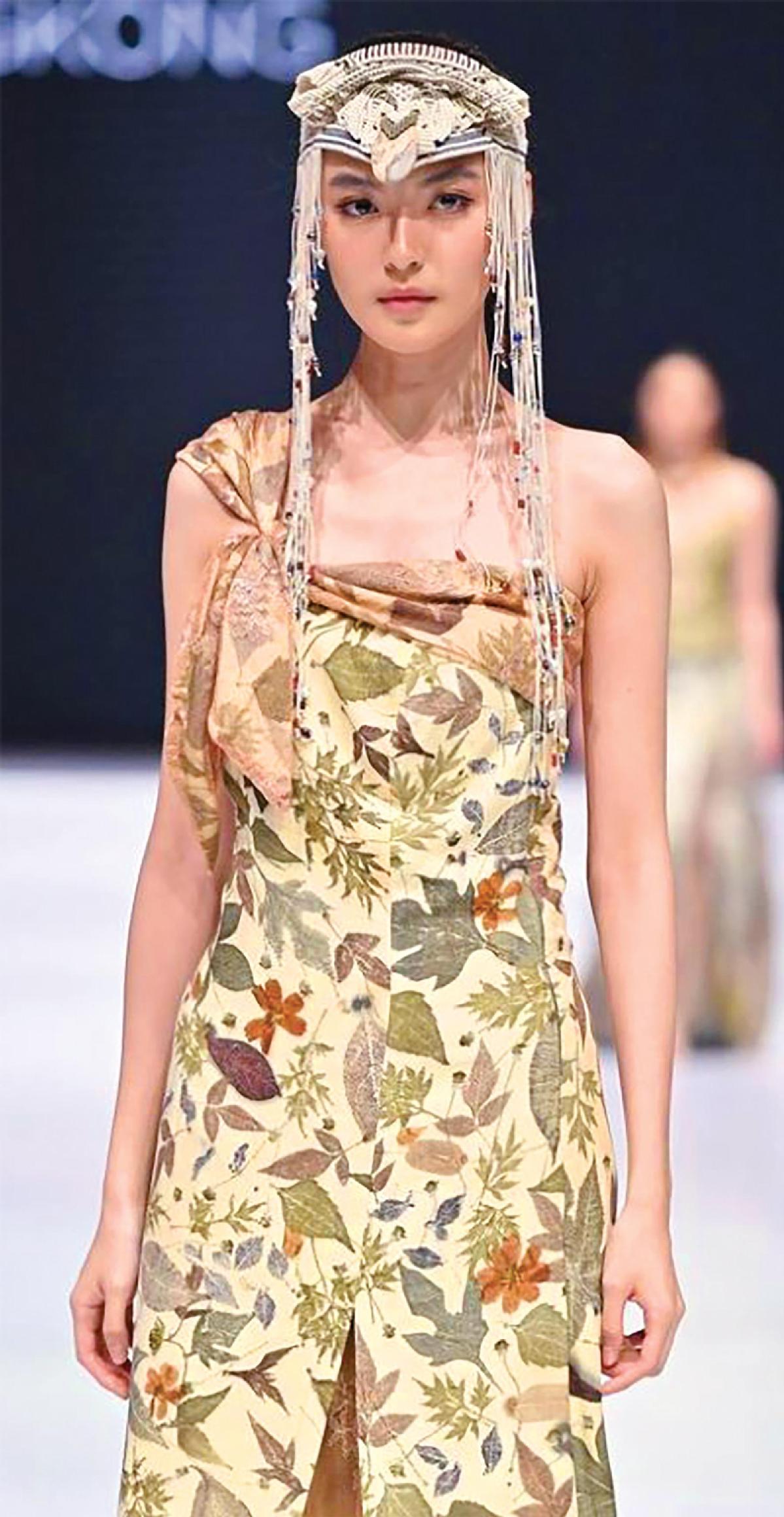 The use of chemical dye is considered a major obstacle in the way of sustainable fashion. Globally, 6 trillion to 9 trillion liters of water is used to dye clothes every year, with the toxic waste thus generated often dumped in the rivers of India and Bangladesh.
A number of designers participating in Centrestage showed a keenness to embrace organic dyes, as a way of mitigating the environmental damage caused by chemical dye. "We're using Indigofera leaves," says Indonesian-born, Hong Kong-based couturier Ika Butoni. "We are also employing eco-printing, which requires less water," she adds, referring to a technique of transferring colors and features of leaves directly onto fabric or paper.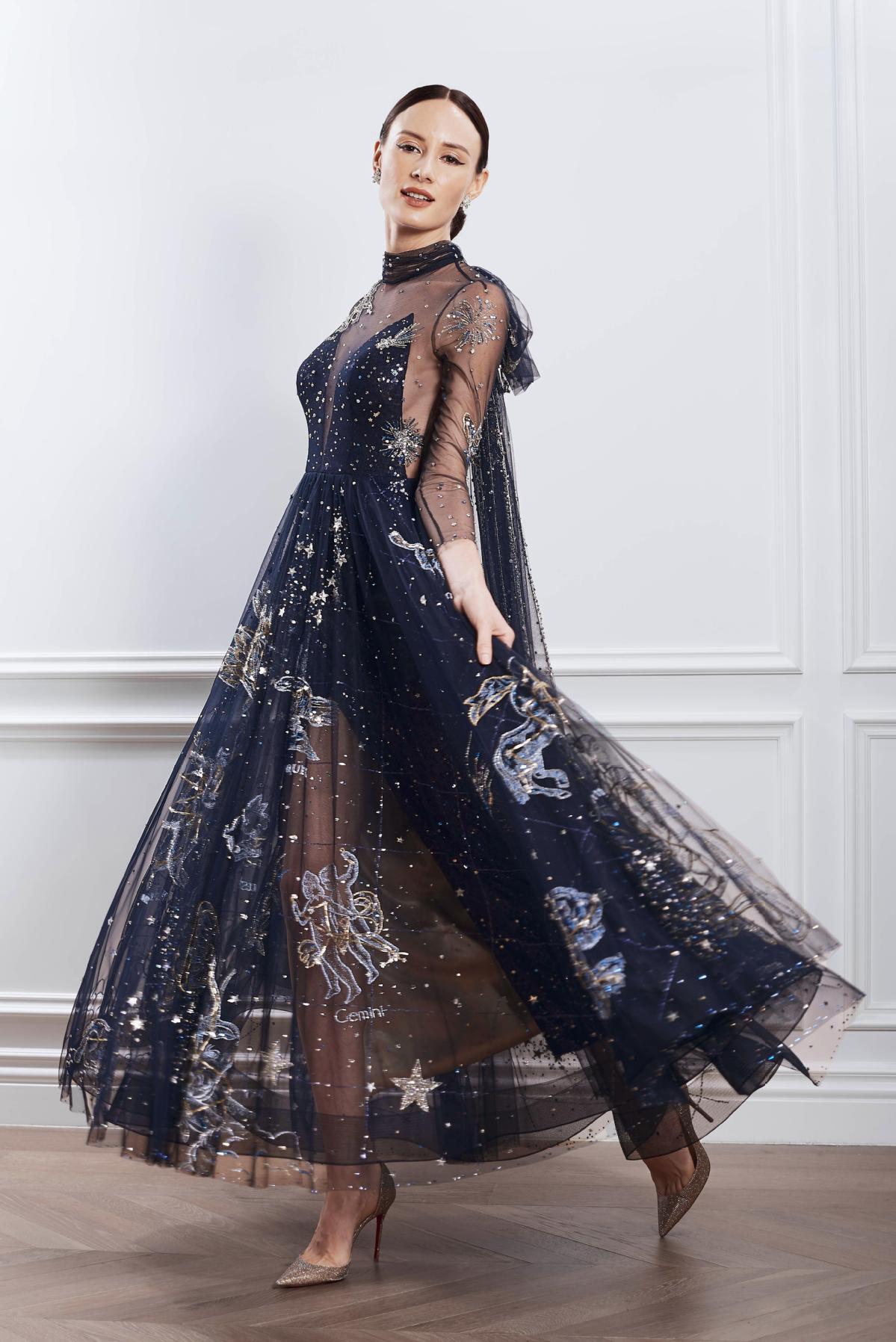 Old is gold
The annual Redress Design Award is perhaps the biggest sustainability highlight of Centrestage. Set up by Christina Dean in 2007, Redress — a nonprofit working to reduce waste in the fashion industry — invites eco-conscious designs from around the world to compete for a HK$50,000 ($6,400) development fund and an opportunity to collaborate with the shoes and clothing brand Timberland on a design project.
German designer Nils Hauser took home the big prize this year. "He was comprehensive in his sustainable science," says Dean. "He understands circularity, materials, and processes, and is ultimately the right fit for Timberland."
Hauser's collection, titled Ex Voto, features workwear pieces with a post-apocalyptic vibe. The designer upcycles found materials like sofa upholstery fabric and tents to create his garments, using water-based printing paint to dye them.
Mandy Fong won in the local designer category. Her collection features upcycled unsold garments collected from the wholesale market in Sham Shui Po and patchwork fabric made out of old curtains, and deadstock faux fur.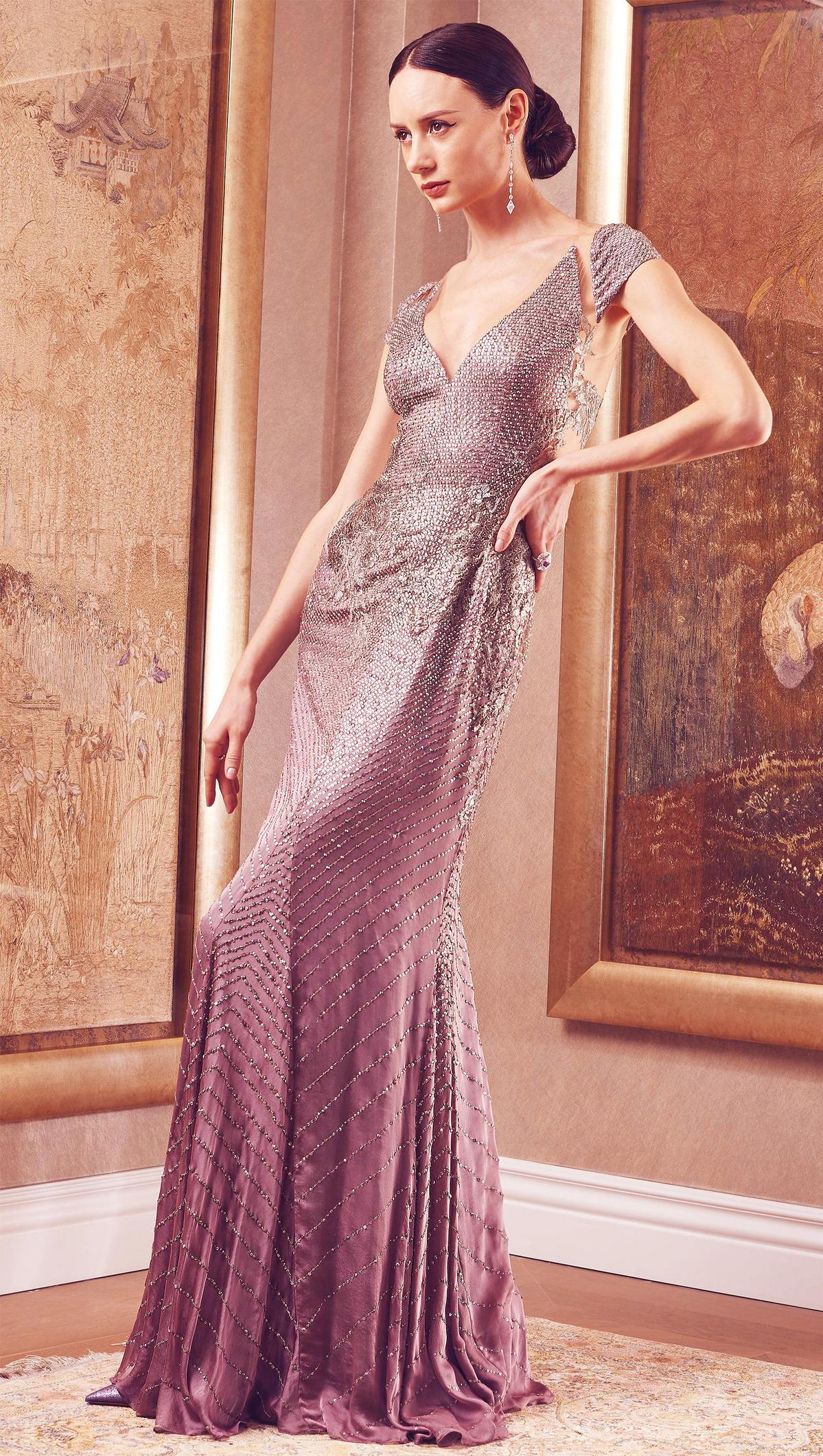 Informed choice
As the eco-warriors of fashion continue their campaign and fashion brands of all stripes try to adapt to eco-friendly practices, consumers too need to pitch in and do their bit for the cause.
Sihem Dekhili, director of research at the ESSCA School of Management in Paris, who was on a panel on sustainable fashion held recently at the Hong Kong Polytechnic University, believes that the extent to which consumer behavior has evolved can be gauged from the popularity of secondhand retail platforms. However, she points out, the modus operandi of such businesses needs to change as well.
"Secondhand retail platforms should avoid using all tactics that favor impulse purchases and overconsumption and consider all the negative externalities related to this market," Dekhili says, citing fashion rental platforms such as Rent the Runway, By Rotation and Rotaro as examples of an evolved business model that directly addresses overconsumption.

Not everyone can afford the costs of sustainably produced clothes. Both Dekhili and Stafford Lau, chairman of the Hong Kong-based nonprofit Sustainable Fashion Apparel Association, agree that customers are still reluctant to pay green premiums to support pollution-free production. "We can't compete in terms of price because (clothes produced via) nonsustainable means of production will always be cheaper," Lau says. "So we have to think about creating value instead."
Dekhili agrees with Lau. "Sustainable clothes cannot be offered at a low-cost strategy. What we do observe, however, is that consumers respond to transparent pricing strategies. Some brands like Everlane, for example, indicate the percentages of a garment's retail price that go into paying salaries, cost of materials and so on."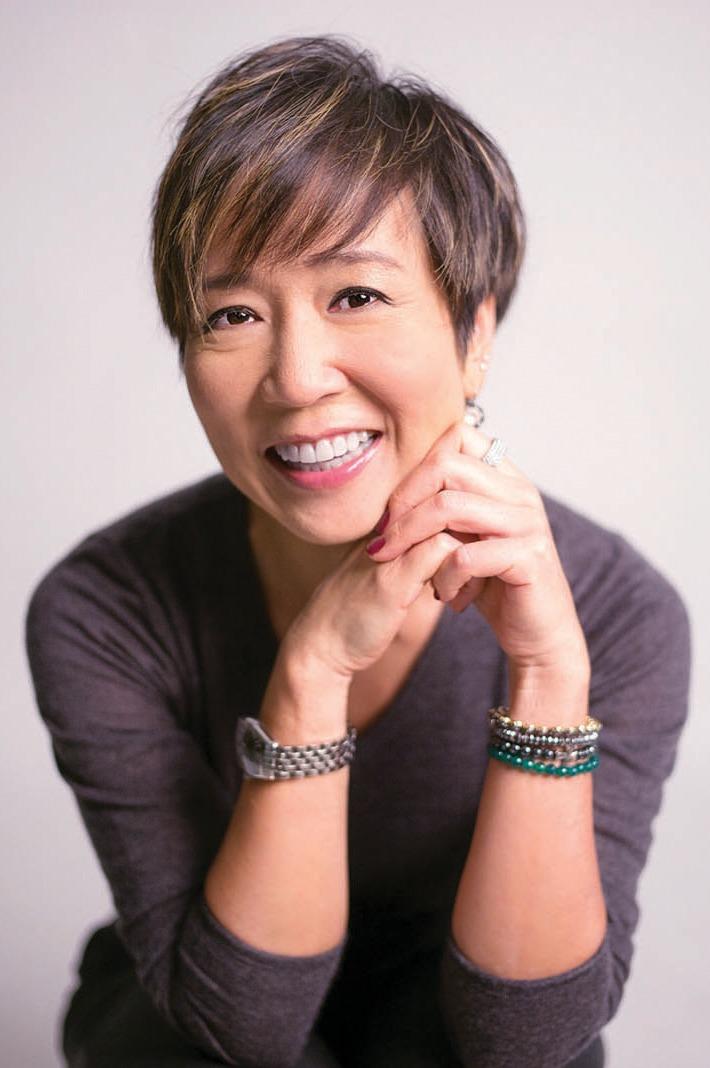 Ronna Chao, chair of Novetex Textiles Ltd and founder of the waterless textile upcycling facility The Billie, believes leading garment manufacturers can do better when it comes to adopting sustainable practices. "When these big brands come to us, they expect low prices, speedy delivery, and that we will bear the costs if anything goes wrong during the process," she says. Chao also reveals that fashion brands often are reluctant to sort their stocks before dropping them at The Billie's lab for upcycling or take back items found unsuitable for such treatment.
Evidently, true sustainability or circularity in the world of fashion can be achieved only through a collective effort. Leading brands need to consider embracing eco-conscious practices, even at the cost of sacrificing a fraction of their profits. Independent designers would do well to try out deadstock fabrics instead of virgin materials. And consumers might want to think before they buy the next thing they see in a store window.
While the existence of impactful initiatives like Redress Design Award and The Billie point to a degree of eco-sensitivity at work, there's still miles to go before we arrive at a more-evolved attitude toward making and buying of clothes.