Bank issues loan linked to carbon emissions
Share - WeChat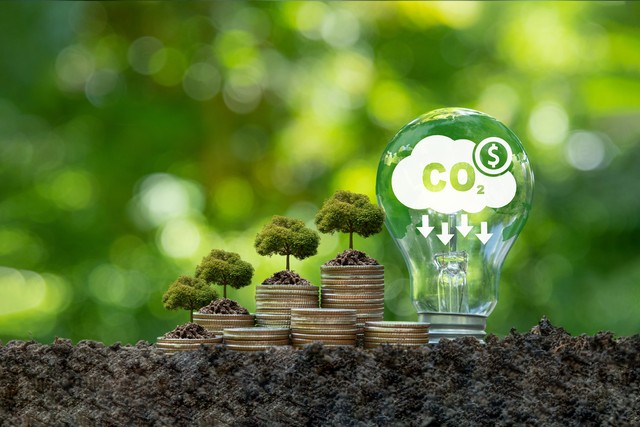 The first bank loan in Hebei province linked to carbon neutrality has been issued in Xiong'an New Area. The groundbreaking initiative is devised to incentivize enterprises to engage in carbon-neutral actions.
The Bank of Communications' Xiong'an branch extended the loan to Huaneng (Xiong'an) City Comprehensive Energy Services — which is a subsidiary of China Huaneng Group, one of the first State-owned enterprises whose headquarters was relocated to Xiong'an, according to a report by Xinhua News Agency.
Essentially, the loan's interest rate is linked to its recipient's carbon neutrality performance, primarily the amount of carbon dioxide emissions it manages to offset. Throughout the period of the loan, the lending party will continually monitor the company's performance, to encourage efforts toward carbon neutrality. The initiative also aims to foster compatibility between economic and social benefits.
Carbon neutrality is the balance between emitting carbon and absorbing such emissions from the atmosphere. For companies, being carbon neutral means taking away the same amount of carbon dioxide from the air as they put into it.
China has set the goals of achieving peak carbon dioxide emissions before 2030 and realizing carbon neutrality before 2060. For Xiong'an, low-carbon development has been one of its major trademarks.
The central leadership has underlined the importance of promoting high-quality development in the new area with unremitting efforts, and building it into a "city of the future", a hub for innovation and entrepreneurship, and a model of green development.
"China Huaneng has proactively participated in the construction of a green and smart city in Xiong'an, providing electricity with green energy, while the bank will meet the diverse green financing needs of customers via innovative products and services, thus facilitating the achievement of the carbon goals," an official from the Bank of Communications' branch in Xiong'an was quoted as saying by Xinhua.
According to the People's Bank of China's branch in Xiong'an, the new area is vigorously developing green finance, with a series of investment and financing tools, including green credit, bonds and funds.
The financial resources will tilt toward projects that are energy-saving and emission-reducing, or green transformation projects, or innovative projects featured by low-carbon technologies, it added.
In 2021, the inaugural green loan in the country linked to carbon neutrality was granted by Shanghai Pudong Development Bank to a company in Anhui province.
"Green loans act as a catalyst and accelerator for promoting green and low-carbon development," Li Zhongfei, a professor at the Shenzhen-based Southern University of Science and Technology, was quoted as saying by Guangming Online in May.