Human activities have little impact on Qinghai-Tibet Plateau: report
Share - WeChat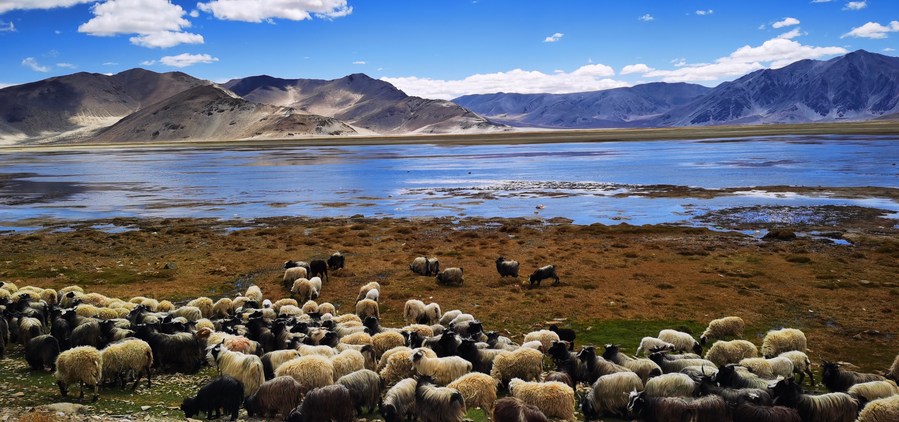 BEIJING -- Human activities have had little impact on the ecological environment of the Qinghai-Tibet Plateau, known as "the roof of the world," according to a scientific assessment report released on Saturday.
The assessment work was led by academician Chen Fahu from the Institute of Tibetan Plateau Research under the Chinese Academy of Sciences. It took a team of over 100 researchers four years to complete.
The report assessed the impact of farming and animal husbandry, tourism, industrial and mining development, urban construction and major engineering projects on the plateau's ecological environment over the past 40 years.
The results show that the intensity of human activities on the plateau is generally low, only 27 percent of the national average. The impact of the human activities on the plateau's ecological environment is weak and has slowed down since 2010.
The effectiveness of local ecological protection efforts have gradually increased, which have played an important role in stabilizing ecological security barriers.
In the report, researchers also suggest further efforts to scientifically regulate human activities on the plateau, such as building a modern agriculture and animal husbandry system, developing eco-tourism and green industries, and establishing an urban system with plateau characteristics, to promote the sustainable development of the ecological environment and social economy.
The assessment report was released at the ongoing 2023 Zhongguancun Forum in Beijing.