Roundup
Share - WeChat URBAN RAIL TRIPS RISE
China's rail transit lines in urban areas registered 2.53 billion passenger trips in April, surging 95.8 percent year-on-year, data from the Ministry of Transport showed. The figure represented an increase of 27.3 percent compared with the average monthly passenger trips in 2019, according to the data. At the end of April, the country had 292 urban rail transit lines in operation across 54 cities, with a total length of 9,652.6 kilometers, according to the ministry.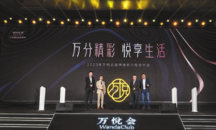 NEW FLIGHT TO MALAYSIA
Xiamen Airlines has opened a direct route from China's Chongqing municipality to Malaysia's Kuala Lumpur. The maiden flight touched down at Kuala Lumpur International Airport Terminal 1 on Monday. The new direct flight will operate four times a week, bringing more convenience to the peoples of the two countries by bridging economic and cultural exchanges and investment, Tourism Malaysia said in a statement.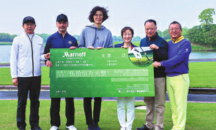 GM APPOINTMENT
Grant Thompson has been appointed general manager of InterContinental Beijing Beichen. With his strategic thinking, market insight and outstanding leadership, Thompson will lead his team to enhance guest satisfaction and create a new chapter of the hotel, according to a hotel statement.
HOTEL CLUB RENEWAL
Wanda Hotels & Resorts announced a brand renewal initiative for its loyalty program Wanda Club in Shanghai on Tuesday. Wanda Club will upgrade its image, interactive experiences and member privileges, according to the group. The club unveiled its new logo, integrating elements from traditional Chinese culture at the event, and plans to launch a series of promotional activities to reward its members. To date, the number of its members has exceeded 10 million, the hospitality group said.
CHARITY GOLF EVENT
In line with Marriott International's social impact and sustainability platform, Serve 360, its East China arm hosted the 2023 Marriott East China Charity Golf Tournament to empower those in need by creating opportunities. Marriott East China Hotels has raised 550,000 yuan ($78,200) through the event that took place in Shanghai. All net proceeds will be donated to Marriott International's charity partner — the Yao Foundation — to support physical education in China's rural areas. The foundation is a highly regarded charity established in 2008 by former international basketball player, Yao Ming.
BEER FESTIVAL
Xiyuan Hotel in Beijing opened the 16th beer festival at 1958 Beer House on May 5. This year's event will last through to Aug 30. Since its inception in 2008, the annual festival has won wide acclaim for its craft beers, German cuisine and snack foods at the night market, as well as its chic dining environment. The beer house was a candidate, recommended by the city's bureaus of culture and tourism, and commerce, for popular check-in spots in Beijing in 2022.
Most Popular