Huawei: AI computing power to increase 500 times by 2030
Share - WeChat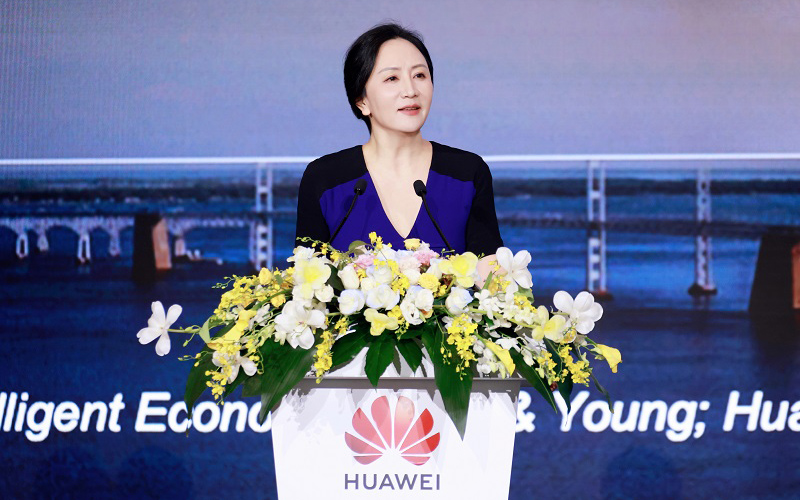 Huawei Technologies Co forecast that global artificial intelligence computing power will increase 500 times by 2030, and the company will keep investing in domains like connectivity, computing, storage and cloud to help accelerate digital transformation.
The moves came as Huawei adjusts its strategies in a business-as-usual approach amid prolonged US government restrictions, and focuses on creating new growth opportunities for the next few years.
Meng Wanzhou, rotating chairwoman and chief financial officer of Huawei, said digitalization is a blue ocean for the whole industry and the global spending on digital transformation will reach $3.41 trillion in 2026.
"Huawei will keep investing in domains like connectivity, computing, storage and cloud," Meng said at Huawei's ongoing 20th annual Global Analyst Summit in Shenzhen, Guangdong province.
Meng is now on her first on-duty period as rotating chairwoman of Huawei which began April 1 and will last until Sept 30.
"We aim to provide our customers with digital infrastructure that has the simplest possible architecture with the highest possible quality – that delivers the best possible experience at the lowest possible costs. Our goal is to help organizations go digital in four stages: digitizing operations, building digital platforms, enabling platform-based intelligence and putting intelligence to use. The time is ripe to thrive together in this new and exciting digital future."
Meng went on to share three major takeaways from Huawei's nearly 10 years of digital transformation experience. "First, strategy is essential. At its essence, digital transformation is about strategic planning and strategic choices. Any successful digital transformation has to be driven by strategy, not technology."
"Second, data is the foundation," she continued. "Data only creates value when it flows across an organization, so methodical data governance is key. Integrating data across different dimensions will create even greater value."
"Third, intelligence is the destination. Data is redefining productivity. Digitizing operations and building digital platforms helps clean, visualize and aggregate data, laying the foundation for digital transformation. Putting intelligence to use makes data on-demand, easier to understand and actionable, taking digital transformation to the next level."