China's computing power surges ahead in global ranking
Share - WeChat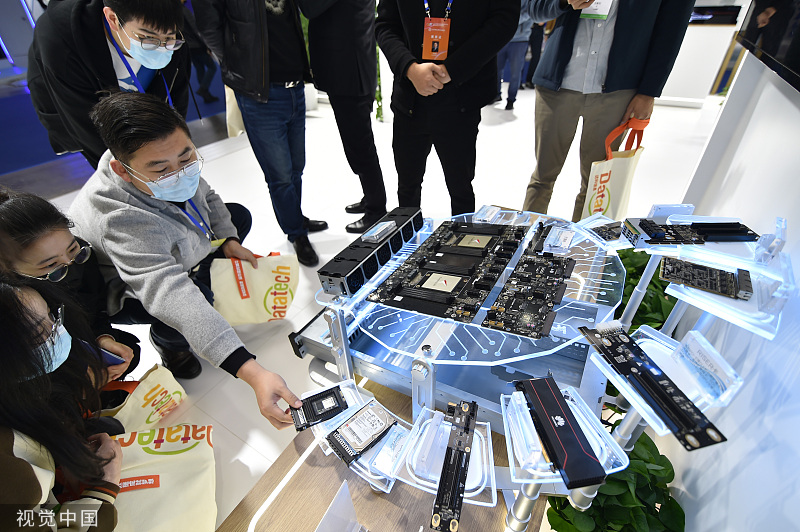 China's computing power ranked second by the end of last year, with the market size of the core computing power industry reaching 1.8 trillion yuan ($261.6 billion), data from the Ministry of Industry and Information Technology showed.
In recent years, the scale of China's computing power industry has grown rapidly, with an annual growth rate of nearly 30 percent, the ministry said.
Every one yuan invested in computing power will drive three to four yuan of GDP economic growth, the China Academy of Information and Communications Technology estimated.