Exhibition highlights Sanya's progress
Share - WeChat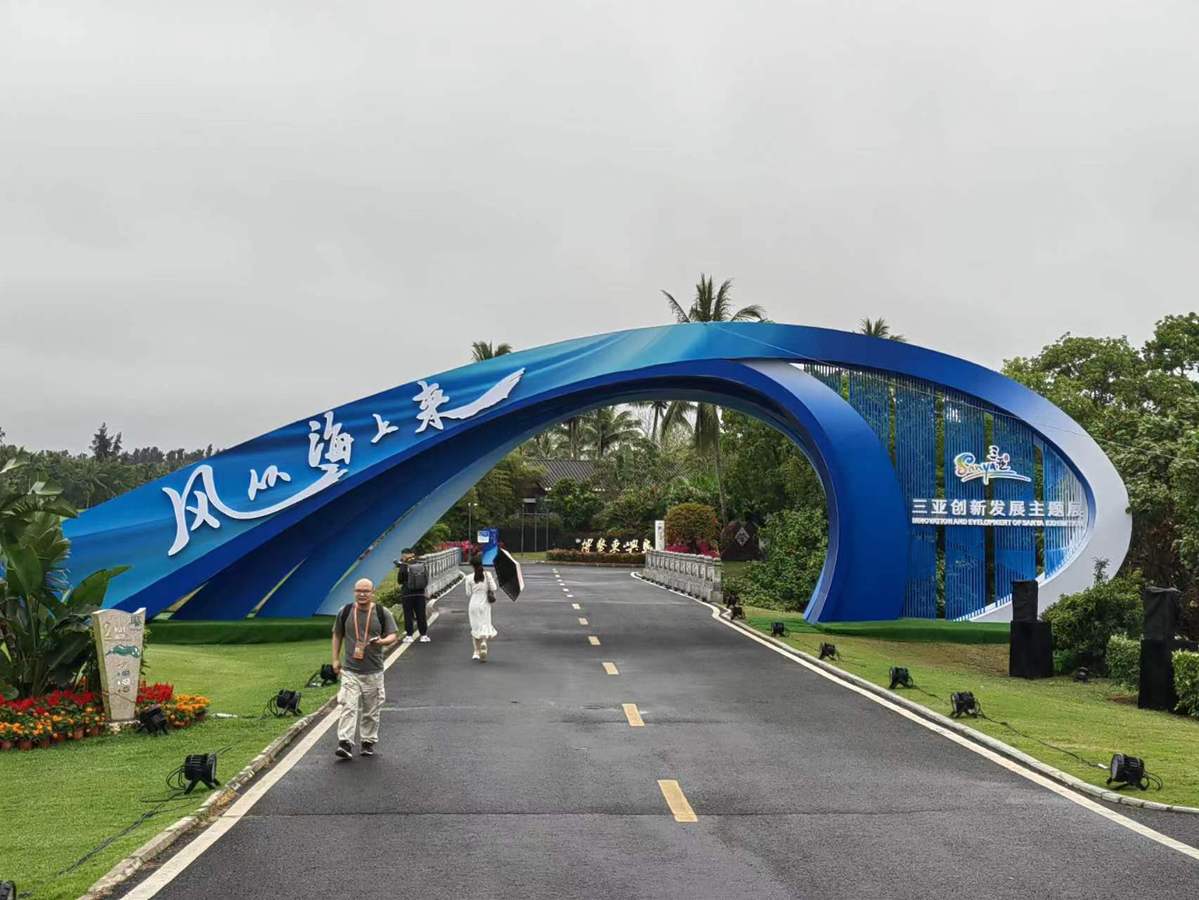 An exhibition reviewing Sanya's innovation and development — "Together for a Better FTP" — is being held at Boao Dongyu Island Cultural Park during the Boao Forum for Asia's annual conference.
The conference runs from Tuesday to Friday.
"Sanya is a tropical coastal city born and raised by the sea," said Zhu Hongwei, deputy director of the publicity department of the Communist Party of China's Sanya Municipal Committee.
"The city plants a foot at home and then heads for the world," he added. "We adhere to innovation-driven development strategies, seize opportunities, take initiative, ride the wind and waves and strive to build an international tourism hub and support the Hainan Free Trade Port's science, technology and innovation efforts. We demonstrate transformation and development and serve as a benchmark for the Hainan FTP."
The exhibition showcases the city's cultural, industrial, sci-tech and institutional innovations.
The cultural innovation section, for example, presents famous local historical figures, folk songs, Li brocade, Li pottery, and other items of intangible cultural heritage. "In the journey of history, with the typical ethnic culture and a dynamic modern atmosphere, we can find the innovation gene in Sanya's culture."
Sanya's central business district serves as a pilot zone for the FTP. The modern service industry section showcases the achievements of the CBD's financial system, the yacht industry's development concept, the International Cultural Relics and Art Trading Center and the Sanya Culture and Art Center.
Yalong Bay International Rose Valley, once a salty, infertile land, is thriving these days. In recent years, Sanya has established flower brands and created high-standard flower industry bases.
"The flower industry drives the transformation of resources into assets, helps farmers increase their incomes and promotes rural revitalization," the narrator said.
"Through this exhibition, Hainan province and its Sanya city hope to show the world their openness and inclusiveness, broader development opportunities and sincere desire for cooperation," Zhu said. "We hope to attract more outstanding enterprises and talent to invest and work in Sanya, so as to share new opportunities, seek new development and create a new future together."