Nation's aging demographic to be well protected
Share - WeChat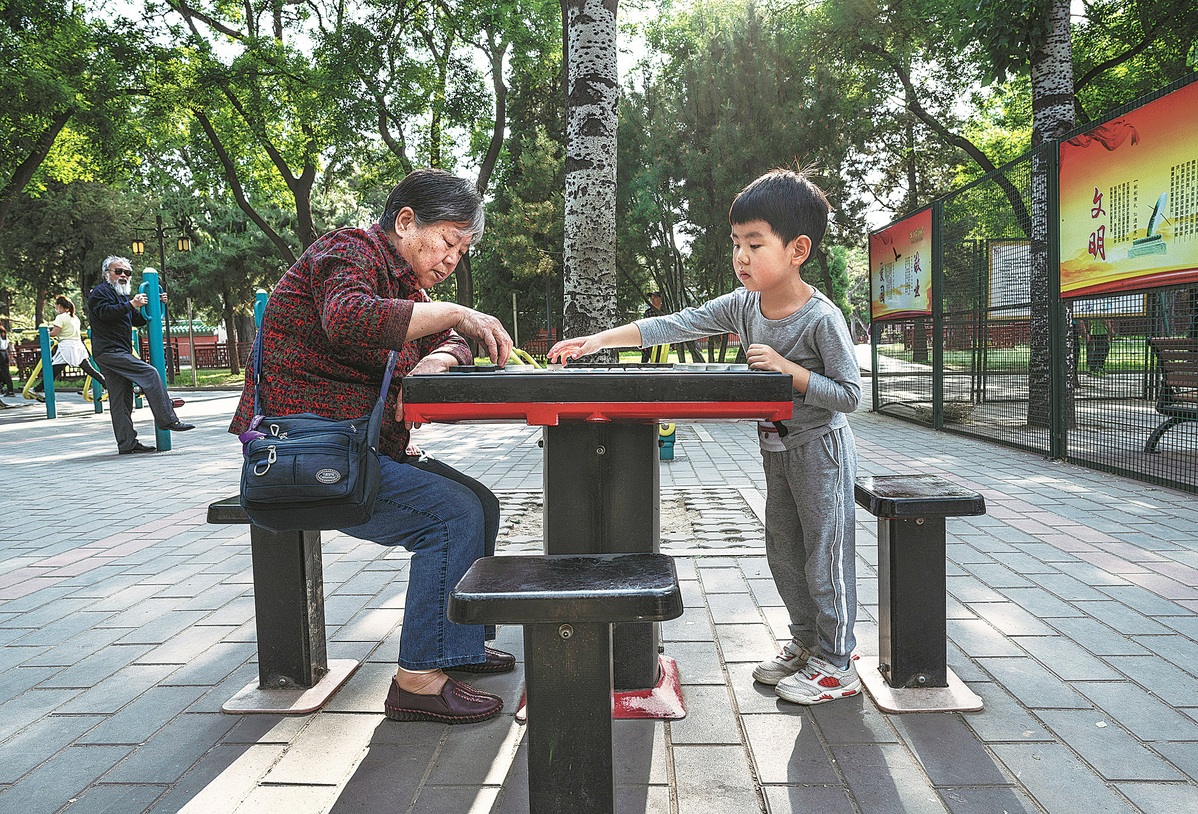 China should make more significant efforts to push forward the country's senior care system in a market-oriented manner, expand the pilot scope of the personal pension system and better utilize both State-owned and private capital to ease pressure facing the country's current pension benefits, a political adviser said.
Bai Tao, a member of the 14th National Committee of the Chinese People's Political Consultative Conference and also chairman of China Life Insurance Co Ltd, said in a recent exclusive interview with China Daily that considering China's large population, more robust and consolidated efforts are promptly required to shore up the country's weak links in the pension system, with market players playing a more prominent role in seeking high-quality growth.
Bai said that by 2021, China's accumulated pension funds, comprised of basic pension insurance, annuities and private pension funds, came in at about 10 trillion yuan ($1.45 trillion), while beds available in elder care and nursing centers for seniors stood at about 8.135 million.
Yet compared with the fast-growing trend of China's aging population and the need for more elder care services, shortcomings and deficiencies remain acute. For instance, he said that total value of pension funds is currently inadequate to meet future needs, and that in the coming five to 10 years, China is likely to see a pension gap reaching 8 to 10 trillion yuan.
Therefore, Bai suggested steps to expand the scale of pensions, and to relax conditions for enterprises' annuity plans, while expanding the pilot scope of the personal pension system in an orderly manner.
"Total supply of elder care goods and services also falls short compared with market demand. In addition, there are visible incongruities in the current elder care services systems. Current senior care services available have been uneven, with more market-oriented institutions seeking profits by actively providing high-end care for the aged. However, the vast demand for lower-cost elder care for most households has so far been left unmet," he said.
Due to the relative large amount of investment required as well as the high operational costs of running services for seniors, Bai said that caring for the elderly in China has yet to create a business model that is both profitable and sustainable, and there is the lack of market participation, particularly among private capital.
He suggested that more efforts are still required from the policy front to ensure that both State-owned and private capital are properly guided and incentivized to be engaged in construction of the elder care system.
"These two kinds of capital, with their features distinctively different, are equally important in building China's multitiered elder care system," he said. "Specifically, given that current shortcomings in the senior care system are more acute in more comprehensive eldercare facilities, I believe State-owned capital will play a greater role in shouldering its social responsibilities and strike a delicate balance between social and economic returns by participating in elder care."
Newly unveiled figures from the National Bureau of Statistics showed that by 2022, China had an over-65 population of 210 million, taking up 14.9 percent of the country's total population.
Bai added that consumption of senior care products and services is likely to increase rapidly in the years and decades to come, and is expected to become a critical fulcrum driving domestic demand, given the demographic's rapidly rising ranks.
zhangyue@chinadaily.com.cn