NPC deputies submit over 270 motions
Share - WeChat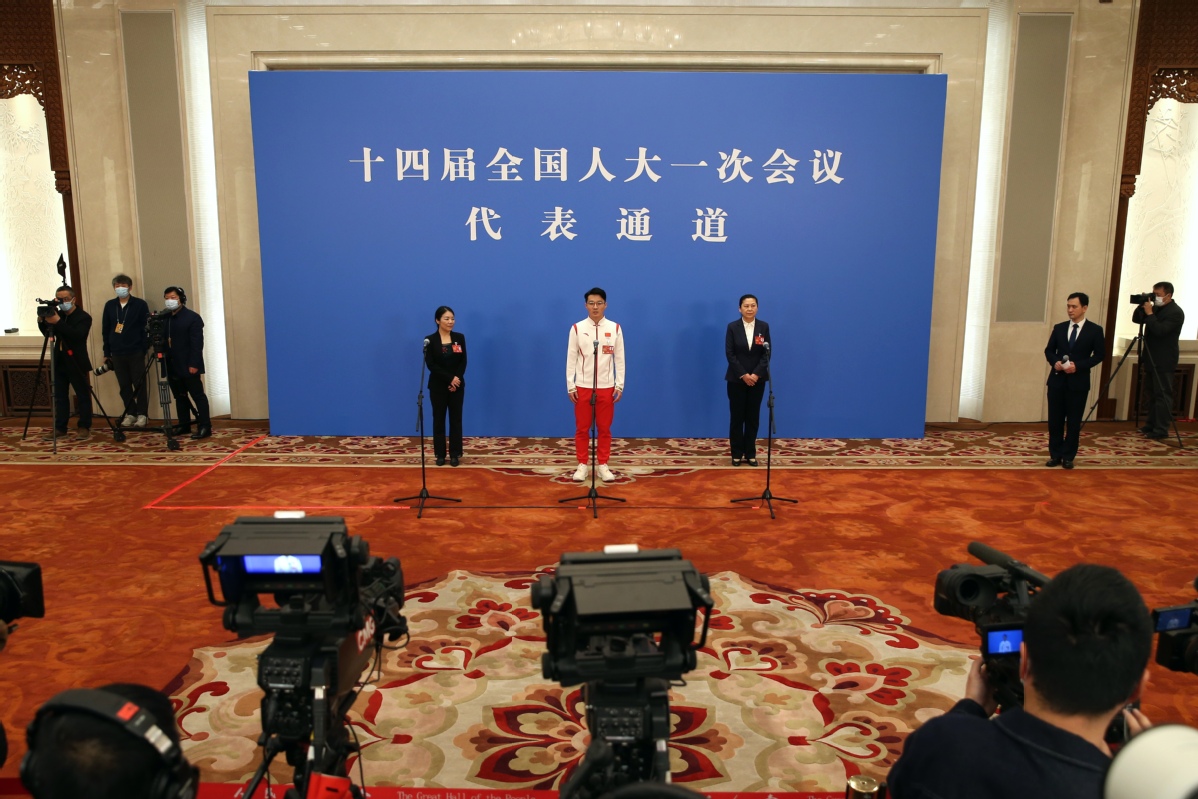 A total of 271 motions raised by deputies have been handed in to the ongoing first session of the 14th National People's Congress, China's top legislature, as of noon on March 7, an official said.
Of the motions, 268 are related to legislation and three focus on supervision, Fu Wenjie, deputy head of a group responsible for handling motions at the session's secretariat, told media on Saturday.
Some motions call for building a high-level socialist market economy and improving high-quality growth by formulating a few new laws, including those on digital economy, business environment and modern logistics, with amendments to a few current laws, including the Insurance Law and the Consumer Protection Law, according to a report of the secretariat.
It said that a number of deputies submitted motions to the NPC to strongly guarantee and promote livelihood through legislation, such as by making laws concerning nursing services for senior citizens and amending the Minor Protection Law to give more support for children.
To step up green development and increase cultural self-confidence, some motions also focus on formulating laws on farmlands, natural areas and national parks, with revisions to the Law on the Protection of Cultural Relics and the Intangible Heritage Law, it added.
Besides the formal motions, Fu said that the secretariat has also received more than 8,000 suggestions from NPC deputies as of noon on Friday.
"Nearly half of them were raised by those from grassroots areas, including workers, farmers and technicians," Fu said.
The suggestions cover various aspects of the country's development, concerning innovation system improvement, digital construction, rural revitalization, environmental protection, disease control and healthcare management, according to him.
He said that all the suggestions and motions this time were handed in, registered and handled via an information platform that specially helps deputies in duty performance.
Highlighting the significance of implementing the whole-process people's democracy, he added that relevant departments will carefully review and deal with those motions and suggestions, with increased communication with the deputies to ensure their voices are heard.